9.6.18 – SSI -Mark Matlock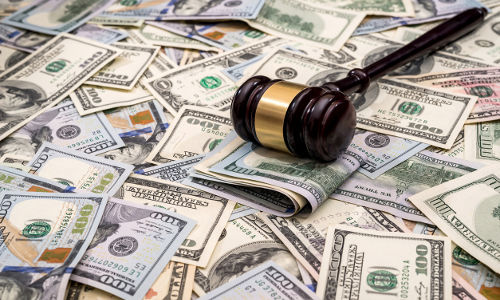 If you're unwilling to engage in your communities and in your industry, you forfeit your right to complain when something like Sandy Springs comes down the pike.
As many are aware, the city of Sandy Springs, Ga., recently passed an ordinance that allows the city to fine alarm companies, rather than end users, for false alarms generated by businesses and homeowners.
This decision was done despite the fact statistics reveal that roughly 80% of all false alarms can be attributed to some sort of end-user error.
I can't attest to the factors that went into the Sandy Springs decision, but other cities either have already or are considering taking the same stance (Brookhaven, also in Georgia, for one).
Many Ways to Stay Engaged in Community
This represents troubling reality for the alarm industry and a compelling reason for dealers to stay engaged in their community and in alarm industry associations.
Being involved in the community and governing bodies for the industry you serve is important for any business — whether you're selling monitored alarm systems or something else.
As you engage with the community and build relations, you bring awareness to the need for your services and your brand; both of which can lead to sales too. But it's not all about being self-serving.
Giving back to your community is an appropriate response to a population that has chosen to do business with you. Whether you're involved with your local Chamber of Commerce or by supporting local charities, your involvement in the community shows that you care.
It's beneficial for your employees to play an active role in supporting the community as well; I've seen how doing so builds an added sense of unity, purpose and motivation within your own company.
Being involved also includes attending city council meetings and keeping your finger on the pulse of what is being discussed. By doing so, cities can't easily pass ordinances that are detrimental to our industry and directly affect your business.
Another great way to plug in and be engaged is to join either your local, state or national alarm association(s) as they are working tirelessly for you. I've been involved with alarm associations since 1994 and have been fortunate to serve on the boards of several local and state alarm associations and as president of two local alarm associations in San Antonio and Houston.
I can tell you with a great degree of certainty that these groups have both helped to create and to prevent many ordinances on behalf of their membership companies and the industry that they serve.
Strength in Association Numbers Boosts Industry
I've also benefited from the membership's camaraderie and the sense of purpose that we all share. If you have never been involved with an alarm association, I strongly encourage you to at least attend a membership meeting, get a feel for what's going on, understand how they're working for you, and how you can make a difference.
Associations are made up all types of alarm companies with a lot of varying and valuable opinions about the way things should be done. Because some of these companies are competitors, other companies (such as yours) may have been hesitant to join.
However, if that describes you, it's time to push your concerns aside and join the association to "let your voice be heard!" Not only is knowledge a powerful competitive advantage, your opinion might just be the agent of change that brings your industry — and your company — to a better place.
Besides, having mixed opinions in an alarm association just leads to better input to make more informed, well thought-out decisions that consider all sides of an issue. As King Solomon said, "There is wisdom in the council of many."
Alarm associations really do make a positive impact on the industry. When we all come together for the common good of the industry, we become a powerful force with a resounding, persuasive voice.
In the case of alarm associations, bigger also really is better because associations need well-funded treasuries to fight existing and potential future battles with legislators, city hall, etc. Plus, the more members, the stronger the influence of that association.
So, take a hard look at the Sandy Springs ordinance and the proposals that are pending in other cities right now and consider the ramifications if that ideology were to spread. Then, ask yourself, "Is a similar ordinance being considered in my town?" You would know if you were involved with your local association.
If you're unwilling to engage in your communities and in your industry, you forfeit your right to complain when something like Sandy Springs comes down the pike.
This thought should inspire all of us to engage and to be prepared to fight for our industry and to be aware of what is going on at city hall and at the state capitals and even at our nation's capital; the stability of your RMR and future of your business may depend on it.