12.26.22 – SSI – Steve Karantzoulidis
M&A activity continued to rebound in 2022, with the security industry seeing a trio of billon dollar-plus deals.
M&A activity continued to stay strong in the security industry after hitting a lull when COVID hit in 2020. SSI covered roughly 130 deals, about the same as last year.
Though some big deals went down, there wasn't as much cash that exchanged hands as last year (at least as far as deals go where transaction details were disclosed). Only three deals surpassed the billion dollar mark compared to seven last year.
Interest in the industry from outside of security continued, as private equity firms continued to snap up or invest in security and fire/life-safety firms — or in the case of the third largest deal of 2022, an insurance provider.
In September, insurance provider State Farm announced it would make a $1.2 billion equity investment in ADT, resulting in State Farm owning approximately 15% of ADT. ADT and State Farm said they aim to create a comprehensive solution across home and mobile safety to help customers recover from unexpected risks with proactive safety and security.
Though we are approaching the end of the year, the deals aren't slowing down. We've already seen 10 sealed in December so far. To stay up to date with the security industry's latest mergers and acquisitions, be sure to frequent SSI's M&A page.
So what was the biggest deal of 2022 and what other transactions made the list? View the slideshow to find out!
Make sure to check out the rest of SSI's year-end features:
About the Author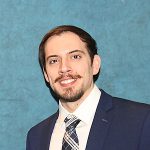 Steven A. Karantzoulidis is the Web Editor for Security Sales & Integration. He graduated from the University of Massachusetts Amherst with a degree in Communication and has a background in Film, A/V and Social Media.