5.5.20 – CEPro – This quality may be the last thing you're thinking about when creating a system for clients, but science reveals it as an essential ingredient to their satisfaction.
Beauty. Where does it exist? The obvious response is in art and nature. But as architect Don Ruggles, of Ruggles Mabe Studio, suggests during a recent keynote presentation at the Design + Tech Connection event, beauty is everywhere. It's a primitive, instinctual, subconscious brain activity that influences how we perceive people, places and things.
Beautiful things are approachable and instill a sense of peace and well-being — exactly how you want your integration clients to feel about your own technology designs. Sure, selecting and installing aesthetically pleasing components is a step in the right direction, but imparting beauty also boils down to the actual layout, composition and installation of the gear in relation to the design and architecture of a home.
As Ruggles pointed out during his presentation, "Beauty, Neuroscience and Architecture, Timeless Patterns and Their Influence on Well-being," at the inaugural conference, held in December in New York City, there are proven techniques, traditionally applied in home construction, design and architecture that impact clients' immediate response and satisfaction and foster an ongoing sense of health and well-being.
Conceivably, you can elicit the same reactions by following the suggested design principles in your home technology projects. But first, let's take a look at the science behind the design practices.
You Can't Argue with Science
"Have you ever experienced a room that's unsettling, and are there buildings that you avoid?" Ruggles posed these two questions to attendees to kick start his presentation.
"Conversely," he added, "are there rooms and buildings you instantly feel drawn to and once you're there, don't want to leave?"
Often, you can't identify exactly why you feel a certain way about a particular environment, as these emotions stem from your subconscious perception of beauty. These similar feelings are conjured by your clients when they step into the home theater you designed, the backyard you outfitted with AV, etc.
Every space in which you implemented technology can evoke a positive or negative response related to whether their subconscious tells them that the environment is beautiful or not.
Perception of beauty is driven by a neurological process in the most primitive part of our brains — the one ancient mankind used to approach comfortable (i.e., settings like a tree-lined body of water) and to avoid unsettling, uncomfortable environments (like a desert in a windstorm). These emotional, instinctual feelings were essential to survival.
Over the course of millions of years, our brains evolved to enable modern thought processes. Derived from a newly developed, modern part of the brain, these thoughts are rational in nature — important, yes, but still secondary to the central, primitive area of the brain.
"11 million bits of information enter our ancient brain per second, yet only a small fraction of this is passed on to the modern portion of the brain," relates Ruggles, as based on his extensive research on the topic of neuroscience.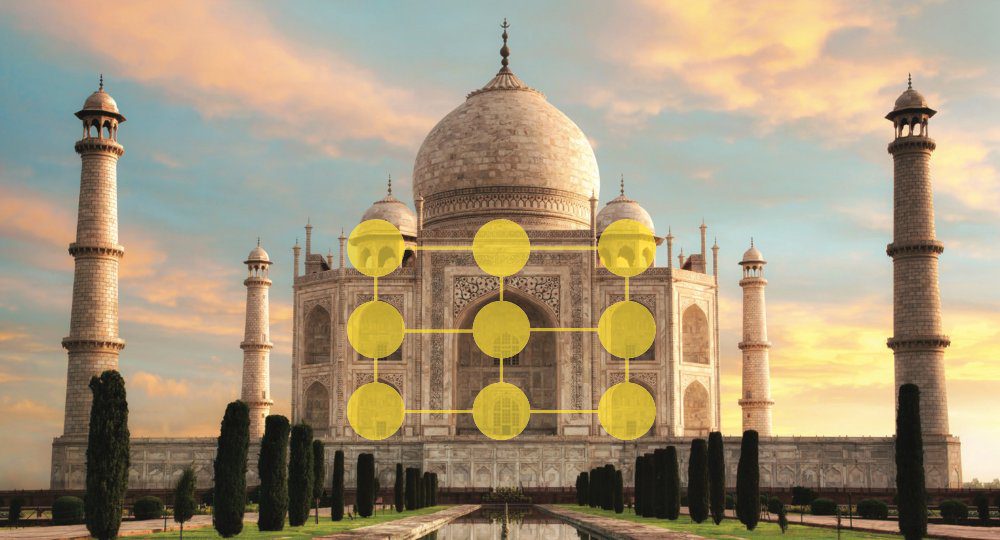 Moreover, "95% of all human action and response is geared to our survival and pleasure." From the very beginning of time, environments that elicit subconscious feelings of survival and pleasure were deemed approachable and therefore beautiful.
You'd think that colors, textures, furniture, and finishes would be the main contributors of a beautiful home environment. While these elements certainly influence or perception, our ability to recognize pattern, Ruggles says, has a larger influence on our discernment of beauty. "From infancy, our brains specialize in pattern recognition," Ruggles says.
Newborns recognize patterns — two eyes and a mouth — in people's faces, and this correlates to a sense of comfort, security and survival. Those who recognized pattern in ancient times were able to survive. A dark sky peppered with bolts of lightning, for example, is a pattern to avoid, while a canopy of tree limbs creates a pattern that early man deemed as approachable, and therefore, beautiful.
Similarly, pattern plays a role in home design, and clients' instinctual reaction to their surroundings. A floorplan, a furniture layout, the room elevation, the arrangement of a tile floor, even the paintings on the wall all follow a certain pattern. The goal of a designer, says Ruggles, is to create patterns with these objects in a 3×3 format.
"The most beautiful, iconic pieces of artwork and architecture worldwide — the Taj Majal and Mona Lisa, to name but a few — all demonstrate a 3×3 pattern," he notes.
It makes sense, then, that homes constructed and interiors designed to illustrate a 3×3 pattern are thought of as being beautiful. Same goes for the design of a home's technology. By applying the 3×3 design principle to the technologies you customize and install, your work will be perceived by your clients as not only useful and functional but also beautiful. And when a room and home environment possess that aesthetic quality, they are places your customers want to come back to time and again.
Where to Apply a 3×3 Pattern?
Think about how your home theater equipment has been laid out. Do the speakers, screen and other accouterments create a 3×3 pattern? What about the relationship between the technology and the seating arrangement, room dimensions and other aspects? Does it follow the formula?Related: 50% of Designers Have NEVER Worked with Integrators
If you want your clients to love the space, add the application of 3×3 design principles to your work. A home theater is a natural choice to practice a 3×3 design strategy. But the principle transcends to other facets of your portfolio.
The layout of the icons on a touchscreen, the artwork chosen for a digital display, the locations of keypads in relation to other items mounted to a wall, the preset positions for motorized shades, the arrangement of recessed light fixtures and speakers.
There are countless opportunities to implement a 3×3 formula into your home technology plans.
DEVELOPING A STRONG LINK BETWEEN FORM AND FUNCTION
Beauty impacts every aspect of our lives. Your customers want and are drawn to beautiful things instinctually.
By ensuring that your technology designs are as pleasing to the eye as they are to the convenience, comfort and simplicity of their lifestyles, you can bring one more beautiful thing to their home environment.
ABOUT THE AUTHOR
Follow
Lisa Montgomery:
Lisa Montgomery has been a member of the CE Pro and Electronic House editorial teams for nearly 20 years; most of that time as the Editor of Electronic House. With a knack for explaining complex high-tech topics in terms that average consumers can understand, her style of writing resonates with people who are interested in adding electronic systems to their homes, but are unsure of the steps involved and the solutions available. From basic lighting control systems to full-blown automation systems, Lisa understands the home electronics market well, and is able to point consumers in the right direction on their quest for a smarter, more convenient, efficient and enjoyable home.

Over the years, she has developed close relationships with key manufacturers and seasoned custom electronics professionals, giving her a keen sense of what home technologies are hot now and what is on the horizon. She shares this wisdom regularly through feature stories, product roundups, case studies technology spotlights and comprehensive guides and books.
View Lisa Montgomery's complete profile