4.7.23 – CEPro
Total Home Technologies in New Jersey formulates a unique leasing business model that results in over $1 million in RMR per year.
The terms "gamechanger" and "disruptor" get thrown around a lot in the custom electronics industry, but Keith Harrison, founder of Total Home Technologies, is the real deal. Harrison has upended the traditional business model of a custom installation firm by developing a unique hybrid leasing/recurring revenue service-based strategy that today drives more than $1 million in annual recurring monthly revenue (RMR), or about one-third of the company's total revenues.
The business model built upon ongoing service relationships with clients has yielded several powerful results:
The company's closing rate is elevated because its installation prices are typically 25% lower than its competitors.
It eliminates any hesitation Total Home Technologies might have about responding to a service call or proactively reaching out for upgrade, while also boosting client satisfaction.
It automatically engages Total Home Technologies with the new homeowners whenever a home with one of the company's systems is sold.
The business model is so successful and so unlike any other that it lends itself to the question: Is this the future of custom installation?
What's Wrong with the Traditional Business Model?
Keith Harrison's long and winding road in the custom installation industry started in 1992 when he was just 20 years old and felt compelled to leave the local hi-fi shop he was working in while in college and start his own company.
"I originally started off in retail and mobile. I sold beepers, cellphones, CD players for cars, and all that stuff, and then migrated into working in homes with DirecTV conversions. I think satellite dishes were the first standard integrated products because you connected it to your TV, then you connected into the audio system and the phone line," he recalls.
Get your copy now to take a "deep dive" into the trends and challenges of outdoor technology.
By 2005, New Jersey-based Total Home Technologies was fully committed to the smart home side of the consumer electronics business.
"We were an integrator just like everybody else, but coming from a retail model, I wanted to do things differently from a business perspective. There were a whole bunch of things I noticed that were making either me unhappy, my customers unhappy, or causing friction points. I wanted to get rid of as many of those as possible," he explains.
In particular, Harrison recalls one project several years ago that compelled him to think outside of the box.
"I thought to myself, 'This is crazy. I'm not going to get paid for the service call, my technician is walking into a hostile environment, and the customer is unhappy with us. How do I fix this?'"KEITH HARRISON, TOTAL HOME TECHNOLOGIES
"I had a client call our office due to a problem with her system. My team answered the call and helped her. In order to fix the problem, we needed to go on site. Fortunately, we had a technician only two miles away from her home finishing up on another job. It couldn't have worked out any better. But when we informed the client it was going to cost hundreds of dollars to send somebody over there, she lost her mind," he recalls.
"I thought to myself, 'This is crazy. I'm not going to get paid for the service call, my technician is walking into a hostile environment, and the customer is unhappy with us. How do I fix this?'"
From that experience, Harrison says he realized that most integrators are hesitant to talk with past clients about money when there is a problem with their existing system.
"When a customer buys a $100,000 system from an integrator, the dealer says, 'If you ever have a problem, give me a call. We'll be there.' Well, statistically the integrator is lying because the No. 1 complaint from customers in our industry is that integrators don't get back to them," says Harrison, who doesn't hold anything back when he speaks and is not afraid to ruffle some feathers in the industry.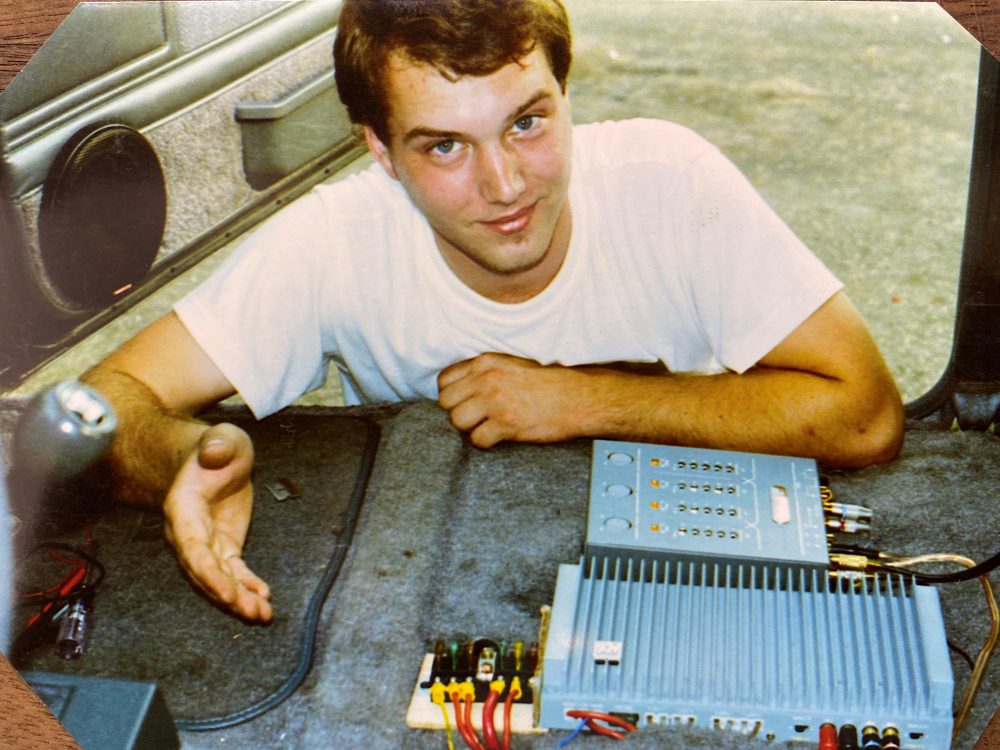 Harrison says the main reason dealers don't get back to their clients' calls is because integrators are "too honest." He explains that if an integrator has just finished a project and has collected the final check from a client, then gets an email or phone call from that customer the next week asking for some additional lighting scenes, the integrator only has three choices:
Option #1. Do the programming and send the client a bill because the additional programming was not part of the original proposal. Thus, alienating that client and, in essence, training them to not contact you again.
Option #2. Do the programming for free "once" but by doing that, you're sending a message to the client that the labor entailed has no value, which is especially dangerous since programming is one of the most specialized services an integration company can provide.
Option #3. Delete the email or not respond to the client's call.
"I contend that Option #3 is really the most honest option for both the integrator and the client. And since I believe most integrators are honest individuals, that is why most of them simply do not respond to the client's request for additional service," explains straight-talking Harrison.
He believes that integrators in the habit of personally responding to every client's call or giving their personal cell number to every customer will eventually be "strangled by their own success" as they establish a larger bank of past clients.
Emulating the Car Leasing Business Model
"Most integrators believe their job is done when they complete the install," says Harrison. "For my business, my job starts when the installation is finished. Lots of integrators can install a system exactly how the customer wants it, but the customization, maintenance and updating of the system is the most important part… and unfortunately it is the part of the business that most integrators are afraid of."
Harrison believes a smart home needs to constantly adapt to how the client lives, so that means it is vital for Total Home Technologies to continually customize the systems it installs.
"We live in a world of software updates and reboots. If you accept that truth, then the problem with our industry is with the integrators, not the technology," he concludes.
Initially, the company offered traditional tiered service plans, but found out they were cumbersome to manage with various permutations for discounted labor, discounted gear, free service calls, etc. After thinking about it for quite a long time, Harrison instituted his leasing model about seven years ago. Over that time, he has polished and honed it into a well-oiled machine. Harrison says he simply adopted the same business model used for leasing automobiles.
"The equipment we install is the same price as a Rolls-Royce. If you lease a Rolls-Royce and have a problem with it, the people at Rolls-Royce answer the phone. They handle you with white-glove service, and they never question the legitimacy of the call because you're leasing the car. The customer pays a monthly fee and everything's included," he explains. "I just stole that business model."
Total Home Technologies' business model not only changes the dynamic related to service calls, it changes the company's entire attitude toward proactively reaching out to customers for upgrades.
"Customers are usually 'in the way' of their own support. We should not have to beg customers to let us do a software upgrade on their system. In our leasing model, we encourage our customers to ask for new things, which is a dichotomy in the industry. If six months ago an integrator installed a wireless router for a customer, I dare him to proactively reach out to that client today and ask them if they want a new Wi-Fi 6E router. Most integrators are afraid to make that phone call — and that is to a customer who likes us! If we are afraid to call customers that are happy with us and like us to tell them there is new technology out, that is a serious problem," he says, noting that many integrators feel the need to wait several years before trying to upgrade an existing client.
In Total Home Technologies' leasing model, customers pay a monthly fee for the parts, maintenance, service, customization and future upgrades. In some cases, every piece of equipment in the installation is leased, while in other instances only certain gear is leased.
If a customer wants to upgrade to a newer camera, touchpanel, wireless access point, router or a slew of other equipment, Total Home Technologies simply adds to their monthly leasing fee. Total Home Technologies takes out the old part and installs the new part, so the client is constantly updated. In some cases, clients could be charged a fee for the new component.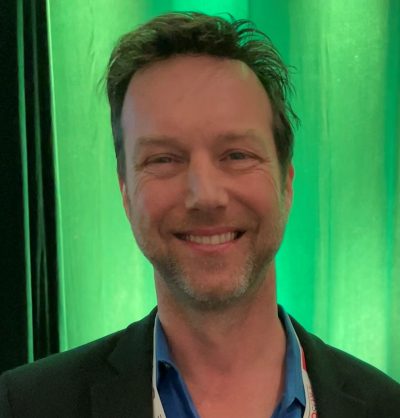 "We will lease an entire system to them for a monthly fee, which not only covers the parts, but also all the things that we have traditionally not done well in this industry," adds Harrison. So what does Total Home Technologies do with the gear it replaces for clients? Sometimes that removed equipment is installed in another customer's home who is not concerned about having the latest and greatest products.
At the outset of the leasing program, Total Home Technologies' customers were placed on 3-year leases. Later, the company added 5-year lease options. Customers can log into the company's help desk online to make requests, or call or email. Payments are collected automatically via debit or credit card so there is no time spent chasing down the money. Today, about 90% of Total Home Technologies' clients are on the leasing program and it generates over $1 million per year in recurring revenue for the company.
Higher Close Rate, Takeover Accounts
There are several other positive byproducts that Total Home Technologies benefits from due to the leasing business model.
First, the company's prices are routinely 25% lower than its competitors, according to Harrison, which results in closing more deals. Getting to that point takes some guts, because the company underwrites the equipment it installs, in essence acting as its own bank to finance the equipment and the installation.
"I made the decision to finance this myself, because I wanted to be able to change the program on the fly at any point if necessary," he explains.
Second, the program attracts customers away from competitors post installation. Harrison estimates about 30% to 35% of his clients came from other dealers with whom they were disenchanted.
"Knowing you have that money coming in every year versus worrying about where every dollar is going to come from for the year changes the way you operate your business for the better."KEITH HARRISON, TOTAL HOME TECHNOLOGIES
"It's very common," remarks Harrison. "When a new customer comes to us, it takes a little more work to bring them around and explain to them the leasing process and the service program. They're usually blown away by it because they've just paid a whole lot of money to somebody that probably won't return their phone call. The last thing a customer wants to do is roll that dice again and say, 'Wait a minute, I'm going to do the same thing with just another company and give them a whole lot of money and hope that they show up. What's the difference?'
"We want to be able to do everything the customer wants and what they might want and not have to ever give them a bill. If a part breaks in their house, there's a really good chance that part is leased, which means we just replace it. We might replace it with the same model or the previous year's model, but they're going to get the same product or better," says Harrison.
Lastly, the cashflow generated from the RMR also gives Harrison the financial leeway to focus more on growth opportunities for the company.
"Knowing you have that money coming in every year versus worrying about where every dollar is going to come from for the year changes the way you operate your business for the better," he concludes. "It's worked out better than I could have ever imagined."
This article was originally published in the April 2023 issue of CE Pro Magazine.
ABOUT THE AUTHOR

Jason Knott is Chief Content Officer for Emerald's Connected Brands. Jason has covered low-voltage electronics as an editor since 1990, serving as editor and publisher of Security Sales & Integration. He joined CE Pro in 2000 and serves as Editor-in-Chief of that brand. He served as chairman of the Security Industry Association's Education Committee from 2000-2004 and sat on the board of that association from 1998-2002. He is also a former board member of the Alarm Industry Research and Educational Foundation. He has been a member of the CEDIA Business Working Group since 2010. Jason graduated from the University of Southern California.
View Jason Knott's complete profile