5.6.22 – Bizjournals
In honor of National Small Business Week, here are 10 tips to help reduce workers' compensation costs for your small business.
1. Create a workplace safety culture.
It starts with a commitment to safety from senior management. This is the first and most important step you can take to reduce accidents and lower your workers' comp insurance premiums.
2. Implement a safety program.
Your safety program should be comprehensive, involving risk assessment surveys, hazard analysis for your type of business, loss reviews and, most importantly, ongoing safety training sessions for all employees.
3. Employ good hiring practices.
Attracting qualified employees is important for any business. A well-managed recruitment and hiring process will ensure a better fit for you and your employees, and it will take you one step closer to your goal of hiring an all-star employee.
4. Establish a drug-free workplace.
Adopt a written substance abuse policy and have it reviewed by your human resources and legal counsel. Make job offers contingent on passing a pre-employment drug test and arrange for random drug testing of all employees and post-accident drug testing after an injury.
5. Offer supervisor training and ensure accountability for safety.
Supervisors should be accountable for safe work behavior on the job and ensure employees adhere to all company safety rules and regulations. Supervisors can also ensure that regular safety training is provided so employees have the equipment and knowledge to perform their jobs safely.
6. Schedule ongoing safety trainings.
Ongoing safety training is an important step to preventing work-related injuries. When properly trained, employees will know how to prevent accidents by following proper workplace safety procedures. Remember to document all safety training sessions.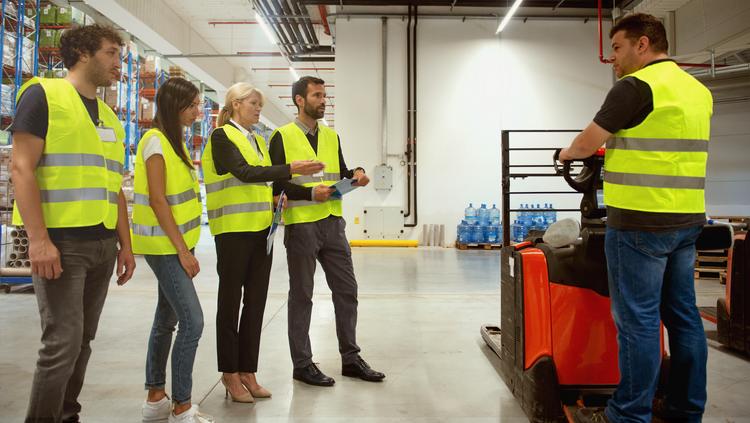 7. Create an effective safety committee.
Include representatives from the major operations area of your business. Your safety committee should meet regularly to evaluate safety conditions and recommend changes that address the potential causes of workplace injuries.
8. Reinforce a prompt injury reporting policy and procedures.
Prompt injury reporting can help control the cost and duration of your workers' comp injury claim. The sooner we know about the injury, the faster we can review the claim for compensability determination and provide benefits to the injured worker.
9. Designate someone to coordinate all work comp claims reported.
Establishing a central contact person(s) for all work comp claims gives you greater oversight on the claim. It could be someone in HR or finance. The claim coordinator is then the primary communications contact with us on the status of the claim.
10. Establish a return-to-work program.
An effective return-to-work program minimizes lost time injury duration and helps to lower medical and indemnity costs, which can help with savings on your workers' comp insurance costs.