1.8.21 – SSI – Ken Kirschenbaum
If you want to operate multiple entities then you have to be careful to maintain strict formality and separation of operations — or suffer the consequences.
Multiple personalities for people can be problematic, but in business it may be advantageous. First let's make it clear that you do need at least one entity to operate your alarm business.
You should not be engaging in this business, or any business, in your personal capacity; use a corporate entity.
Most of you do have only one entity and you operate all phases of your security and fire alarm business through this business entity. You've got one operating bank account, one payroll, one accountant and one tax return.
You may own this entity yourself or you may have fellow shareholders (for a corporation) or members (for an LLC), in which event you should have a stockholders agreement or operating agreement for the LLC.
There may be good reasons to have more than one entity conducting your business operations. They include:
Different ownership of the entities
Distinct operations (i.e., fire alarm vs. fire protection or suppression; residential vs. commercial; security vs. fire alarm; security vs. home automation)
Unique risks to which you don't want your main entity exposed (i.e., a huge job you've agreed to indemnify)
Separating alarm monitoring from other operation areas
Separating an entity with different goals, such as bundling accounts for sale on regular basis
This list is not all inclusive; there may be other reasons and some of the above may turn out to be unnecessary.
Is there downside to operating multiple entities? Probably not, especially if you know that the only person you're fooling is yourself, which doesn't mean you won't get away with it. Getting away with what?
Well, are you getting away with taxes because you allocate your operation among several entities? Are you avoiding liability for one entity claimed against another? Have you shielded part of your operation from the reaches of a partner or enraged spouse?
If you do want to operate multiple entities then you have to be careful to maintain strict formality and separation of operations, lest you end up having your entities deemed a single entity, thwarting all your efforts to have separate entities.
Formalities would include:
Creating and maintaining corporate records, including stock ledger, bylaws, shareholder and director meeting minutes, issue stock
Conduct and maintain minutes of at least annual meetings approving corporate activities and conduct election of directors and officers
Maintaining separate operations means just that and applies to: bank accounts; payroll; employees; main phone number, domain site and website; licenses; contracts; and insurance.
You've probably heard the term, "piercing the corporate veil." That means that the court will disregard the distinct corporate entities, exposing the disregarded entities to the liability of one. So you go to all the trouble of operating two or more entities and one of them ends up with a judgment against it.
The one gets sued and when it becomes apparent that the sister entities have assets, they too are sued on the theory that all the entities are really one operation. Depending on how many of the above "separate" rules you've failed to follow, you run the risk of the court piercing the corporate veil.
You also risk a potential buyer of your business or accounts rejecting the deal because of the corporate confusion you created. It may be that your operation does lend itself to separate entities. One of the more common separations is an entity that holds the monitoring contracts.
In this case you would have to be careful how those accounts were acquired, because if you used another entity to sell and install the accounts the question of how the monitoring entity acquired the monitoring contract may arise.
Those monitoring contracts may also include service plans, and inquiry should be made which entity performs the service — another opportunity for co-mingling performance and those exposures. But if the monitoring operation is properly structured and conducted it might be easier to sell monitoring contracts from that entity instead of from a wider operation.
Deciding how many entities to have, setting them up and maintaining them should be done in close consultation with your accountant and counsel.
About the Author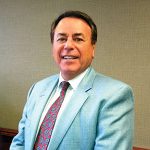 Contact:
Security Sales & Integration's "Legal Briefing" columnist Ken Kirschenbaum has been a recognized counsel to the alarm industry for 35 years and is principal of Kirschenbaum & Kirschenbaum, P.C. His team of attorneys, which includes daughter Jennifer, specialize in transactional, defense litigation, regulatory compliance and collection matters.