Newton County Times
–
Aug 31, 2018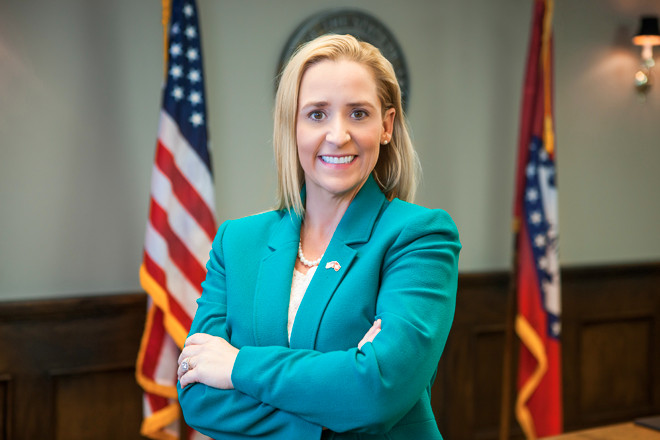 LITTLE ROCK — Arkansas Attorney General Leslie Rutledge filed a consumer-protection lawsuit today against Alert America LLC for violations of the Arkansas Deceptive Trade Practices Act.
"Arkansans who pay for services expect to get what they pay for," said Attorney General Rutledge. "Companies like Alert America that act dishonestly will not be tolerated in Arkansas. Alert America willfully chose to deceive and violate the trust of many Arkansans, and I will continue to pursue companies that take advantage of Arkansans' hard-earned money."
Alert America sold third-party alarm-monitoring services to Arkansas consumers, and many of its contracts included a prepaid service contract. Alert America closed its business and failed to remit payments to the third party. As a result, many Arkansans had services discontinued without any money being returned to consumers who had prepaid for services they never received and without any notice from Alert concerning the cancellation.
The Attorney General's Office has discovered at least 67 affected Arkansans. Consumers report they were first notified by a third-party alarm service company that their accounts would be closed, despite having prepaid for services. The third-party company informed consumers that Alert America had terminated its relationship with the third party and had not remitted the consumers' prepayment to the third party. Some consumers have reported losing more than $1,000 for services not received.
Rutledge is asking the court to impose civil penalties, restitution for the affected consumers, attorneys' fees, costs, an injunction, and other relief against Alert America. Violations of the Arkansas Deceptive Trade Practices Act carry civil penalties up to $10,000 for each violation.
The lawsuit was filed in Pulaski County Circuit Court.