9.24.20 – CEPro
At Amazon event, Ring introduced the Always Home Cam drone for flying indoor footage, plus new car alarm and camera; latest Echo devices shown as well.
For a company that has been talking about drone delivery of shipments for a while now, perhaps it's not surprising that Amazon's Ring security brand just introduced a drone surveillance camera.
What might be surprising is that the product is meant for use inside one's home.
Yes, the newly introduced Ring Always Home Cam made quite the social media buzz when it was shown during the Amazon Devices & Services event on Thursday, which also revealed some Echo and Fire TV offerings updates as well.
Amazon's official blog describes the Ring Always Home Cam as "a small, autonomous indoor camera that will automatically fly to predetermined areas of the home, giving you multiple viewpoints with just one camera."
Fresh off a busy CEDIA Expo Virtual show for the professional channel, Ring announced the Always Home Cam drone will retail for $249 when it becomes available next year.
"Built with privacy in mind, it only records when in flight; when it's not in use it sits in a doc[k] and the camera is physically blocked. And, it's loud enough so you hear when it's in motion," according to Amazon.
Besides indoor drones, the other big products announcements from Ring center on automobiles, which the company says is the top requested security device from its customers.
Ring Concentrates on Car Security Products
Toward that end, Ring announced the Ring Car Alarm, Ring Car Cam and Ring Car Connect products that will be available in early 2021, according to the company.
The $59.99 Ring Car Alarm device discreetly plugs into a car's OBD port, where it actively monitors for impacts, break-ins, tows, and more, according to the company. Ring Car Alarm will send owners an alert if anything is detected.
Ring adds that the product works with 99% of cars and beyond the purchase price has no monthly subscription fee. It's also compatible with other Ring devices and Amazon Alexa voice command to trigger lights, cameras, sirens and more.
The $199.99 Ring Car Cam, meanwhile, works whether a car is driving or parked, the company says, and features sensors to monitor for bumps and attempted break-ins that can send real-time alerts to the Ring app.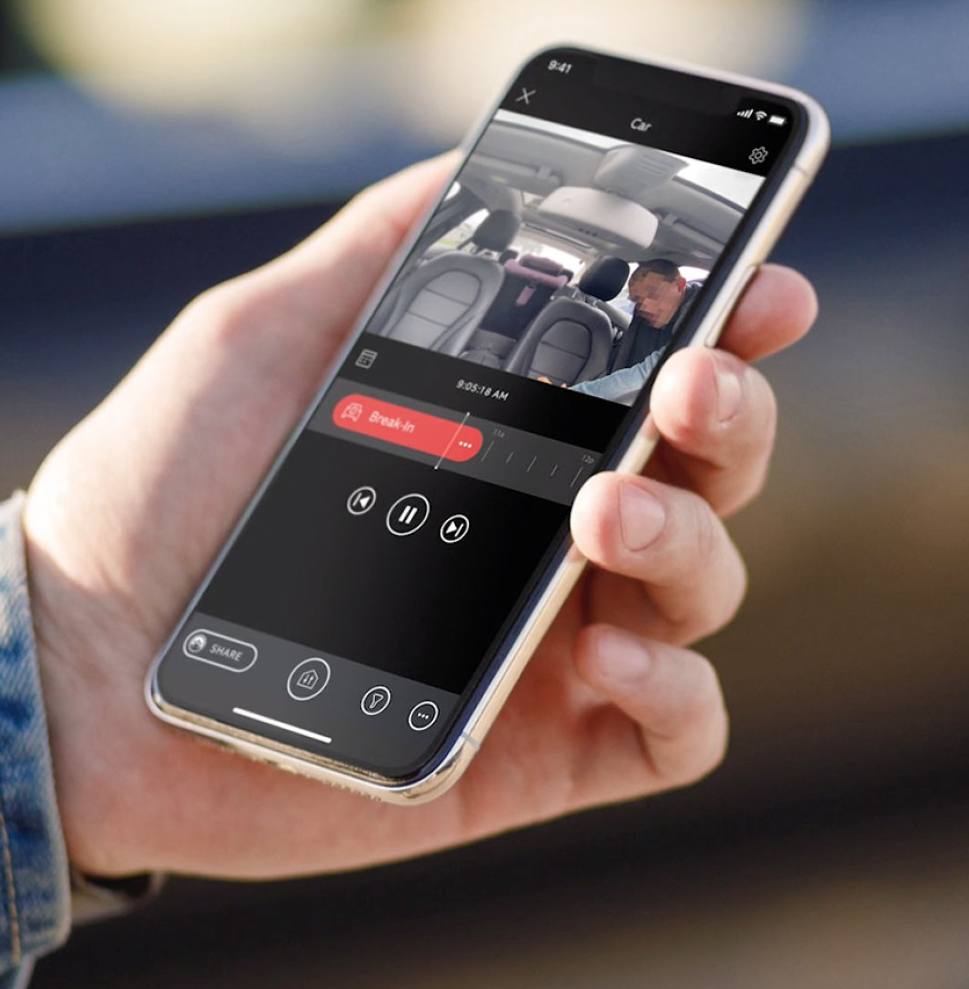 "With its dual-facing HD cameras, you can see a live view and check-in on what's happening in and around the vehicle from anywhere over wifi or LTE (with an optional connectivity plan). While driving, it keeps you and your loved ones safe with features like Emergency Crash Assist, which will automatically request help from first responders if a serious crash is detected," according to the company.
Another feature, Traffic Stop, will start recording if you tell Alexa you're being pulled over. Footage from the stop "will be security stored," the company notes, and owners can have others automatically notified of the stop.
Ring Car Connect is an API for car manufacturers to integrate "that allows customers to receive mobile alerts for detected events, watch recorded vehicle video footage, and see important vehicle information such as if the car is locked or unlocked." The first vehicles with compatibility are Tesla's Model 3, X, S and Y.
Echo Devices Improve Sound Quality, Employ Spherical Shape
As for Echo and Echo Show, the new Echo Show 10 includes the ability to follow users as they move around, so they can keep the screen in view while invoking Alexa and are kept centered in the frame during video calls. Amazon says a powerful, brushless motor makes the motion silent.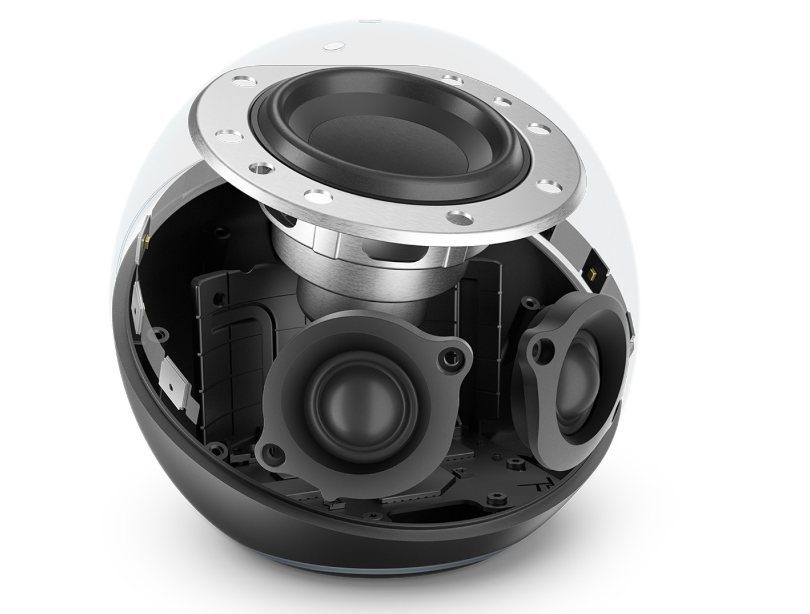 For Echo ($99.99), Amazon announced several updated features and also introduced the new Echo Dot ($49.99) and Echo Dot with clock ($59.99). A new spherical design marks the Echo devices' aesthetic, available in Charcoal, Glacier White and Twilight Blue colors.
In terms of smart home integration, Echo comes with a built-in hub that Amazon says supports ZigBee, Bluetooth Low Energy and Amazon Sidewalk.
Sound quality has been enhanced with a 3-inch woofer, dual-firing tweeters and Dolby processing, according to Amazon. "Similar to Echo Studio, Echo will now automatically sense the acoustics of your space and fine-tune audio playback," the company adds.
Regarding Amazon's Fire TV Stick ($39.99), the latest version boasts an enhanced processor that makes it 50% more powerful than the previous gen, the company says, plus HDR and Dolby Atmos support. Amazon also introduced the Fire TV Stick Lite for $29.99 offering "streaming in full-HD with HDR, and it comes with Alexa Voice Remote Lite." Both ship later this month.
ABOUT THE AUTHOR


Arlen Schweiger:
Arlen Schweiger is executive editor of CE Pro and former managing editor of sister publications Commercial Integrator and Security Sales & Integration. Arlen contributes installation features, business profiles, manufacturer news and product reviews.
View Arlen Schweiger's complete profile