12.14.20 – SIW – Lance Garms
Businesses have implemented a variety of technologies to address the new regulations
This year has brought many unprecedented challenges and changes to all businesses. With the onset of the COVID-19 pandemic, organizations across industries – including healthcare, higher education, gaming, and law enforcement – immediately began to feel its impact.
Over four-thousand colleges were immediately impacted, with some ending the school year early or transitioning to remote learning.The gaming industry shut down close to 95% of U.S. commercial casinos and 83% of the nation's tribal casinos. Busy hospitals and clinics had to find ways to protect themselves and patients with non-COVID-related cases while struggling to secure proper personal protection equipment (PPE) and treating patients with a positive diagnosis. Meanwhile, law enforcement officers had to undergo extensive training to take a more active role in limiting the virus' spread within their communities.
While the nation continues to find ways to cope with the pandemic, and businesses try to find ways to re-open and remain open safely, let's take a closer look at the changes made and the changes we can expect to stay post-COVID. The nation continues to find ways to cope with the pandemic, and businesses try to find ways to re-open and remain open safely.
Regulations and Changes
In addition to familiarizing themselves with the general CDC Reopening Guidance and CDC's Cleaning and Disinfecting Your Facility guidance, businesses also had to face industry-specific regulations such as those imposed by the American Hotel & Lodging Association and the OSHA COVID-19 Control and Prevention for Healthcare Workers and Employees, among others.
To adapt to regulations, some of the most common changes organizations implemented across all industries were (1) limiting entryways to their facilities to easily track and screen those who entered, (2) requiring the use of PPE such as masks and gloves, and (3) adding sanitation stations throughout their facilities.
Health screenings were administered by existing employees who would either volunteer or take turns to screen other employees, guests, or patients. Some facilities implemented daily check-in surveys where employees are required to log any symptoms and whether they have been in contact with someone who tested positive for COVID-19.
In industries where work could be completed off-site, like higher education and law enforcement, organizations worked remotely, which meant a greater dependency on technology to effectively complete the job.
The Use of New Technology and Software
Businesses have implemented a variety of technologies to address the new regulations, including:
● Visitor Management Systems: Colleges, corporate offices, and healthcare facilities have turned to visitor management apps that track the number of people inside a building and help schedule when and for how long individuals can enter a specific location in the facility.
● Incident Reporting Systems: Hospitals, colleges, and law enforcement departments are now using incident reporting systems to track positive COVID-19 cases, helping facilities stay organized when needing to share daily reports of cases to their local health departments.
● Records management: More than ever, organizations are seeing the importance of a comprehensive records management system to keep critical processes operational during a crisis, reduce process downtime, and lower risks.
● Thermal Scanning & Identity Verification Systems: As casinos began to open, thermal scanning and intelligent identity recognition have been implemented to monitor guests and employees and prevent the virus' spread.
● Sanitation Compliance Software: Casinos also adopted cleanliness and sanitation compliance software to help facilities manage and keep records of when, where, and by whom a location or machine was sanitized, further enforcing the sanitation process.
What Will the New Normal Look Like?
As we begin to settle into the new normal, there are a few changes that we anticipate will remain in businesses long after the pandemic.
● A prominent AI presence. Sure, this is something we already saw before, but we can expect to see more reliability on such technologies to help alleviate additional work created by the pandemic, such as health screenings. Like the gaming industry, more businesses will invest in AI technology to efficiently scan individuals in high-traffic areas, read their temperatures, and recognize individuals who may pose a threat to others' health and safety.
● A more digital world. Digitizing all aspects of a business helps track and convert data on employees, guests, and patients. From communicating virtually to keeping track of COVID-related incidents, we can expect all industries to transition most of their work to digital platforms. We will also see more enterprises invest in digital media to keep track of the various cleanliness protocols, remain regulation-compliant, and ensure safety. Compared to higher education and hospitality industries, others will find the value in implementing personalized apps for their businesses to seamlessly log COVID-19 incidents, communicate with coworkers, log daily symptoms, and even replace key cards.
With the challenges brought on from this pandemic, organizations continue to find new ways to adapt and invest in solutions to help employees return to work safely. With the development of new technologies and software designed to alleviate additional work created by the pandemic, we will continue to see technical innovations infiltrate all aspects of a business, regardless of industry.
Over the past seven years, Garms has promoted the launch and enhancement of various digital solutions that drive improved organizational health and safety. His current focus includes prevention and response technologies, providing clients effective ways to ensure staff, student, visitor and patron safety and security. Among other key pandemic-response projects supporting Omnigo's mission, he recently directed the launch of a new health and safety screening solution for hospitals, universities, law enforcement agencies and corporate entities.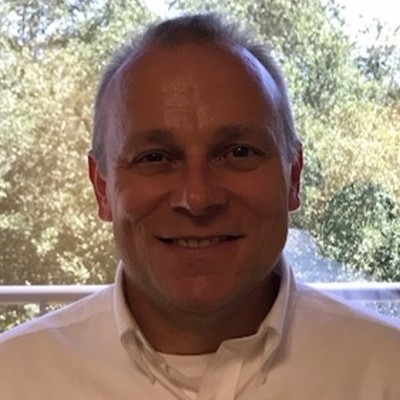 About the author: Lance Garms serves as product marketing manager for Omnigo Software, where his primary responsibilities include developing and executing marketing strategies for the company's safety and security technologies. He brings more than 20 years of experience in the health and safety sector, backed by previous marketing management roles in industries such as group health insurance, worker's compensation, corporate health and wellness, pharmacy benefits and workplace safety. Lance Garms serves as product marketing manager for Omnigo Software.