11.17.22 – SIW – Paul Rothman
Company unveils new dealer strategy, new products, award-winners and more at annual CONNECT conference.
Resideo recently hosted its 33rd annual CONNECT dealer/customer event in Marco Island, Fla., that brought together nearly 500 security, HVAC and plumbing partners and customers for training, community service, new product and technology announcements, and to celebrate partner achievements.
Top news for Resideo security dealers coming out of the conference was an announcement that the company is planning to bring together its separate security, HVAC and plumbing loyalty programs into a single "Premier Partner program."
"Starting in 2023, the First Alert Pro Premier Partner program will replace the existing Resideo Premier Security Dealer (RPSD) program," a press release explains. "The First Alert Pro program and the Premier Partner program will provide security and comfort enrolled companies with financial incentives, industry insights, tools, training, and networking to help enable their business growth."
In product news, the company unveiled the Braukmann L5 WiFi Water Leak Shutoff Valve, which will enable dealers to upgrade a customer's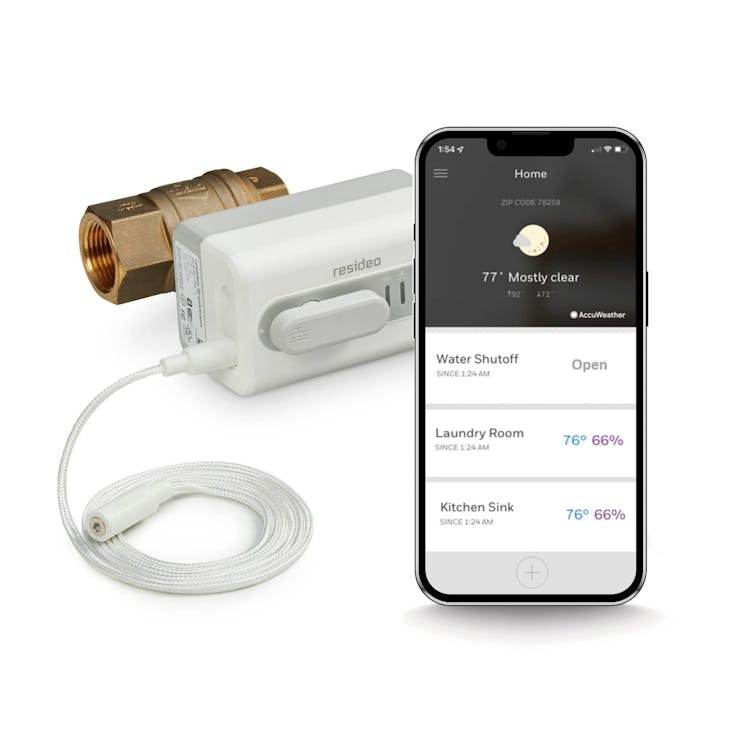 system to a smart water solution. The device automatically shuts off the water flow in the event of a leak, protecting them from potentially expensive damage and household disruption.
"Water damage is one of the most common and costly home insurance claims," explains Scott Ziffra, Resideo's SVP of Engineering and Product Management.
The company also announced that the 2023 event will be held Nov. 2-5 at the Westin Kierland Hotel in Scottsdale, Az.
Making a Difference in the Community
With a theme of "making a difference," the CONNECT 2022 event was focused on the impact that the dealers and professionals make in their communities. "Everyone in this room helps keep bad things from happening to good people," said Scott Harkins, Resideo VP of Sales during his remarks on stage.
In September, Hurricane Ian hit the west coast of Florida and devastated the Ft. Myers area, which is located about 60 miles north of the location of the Resideo event. "Each year, the community service event at CONNECT is popular, but the 2022 event sparked unmatched enthusiasm and attendance," a press release says. "A cross-section of Resideo customers and employees helped Florida communities impacted by the hurricane."
Attendees put disaster relief kits together that were donated to the Ft. Myers area United Way, and additional funds were raised for the American Red Cross of Central Florida and its local recovery efforts. The group packed care packages, including Resideo's First Alert smoke and carbon monoxide detectors, that contain essential items needed for recovery.
Additionally, each year, Resideo presents a Life Safety Award to a deserving organization or team that acted during an emergency, which was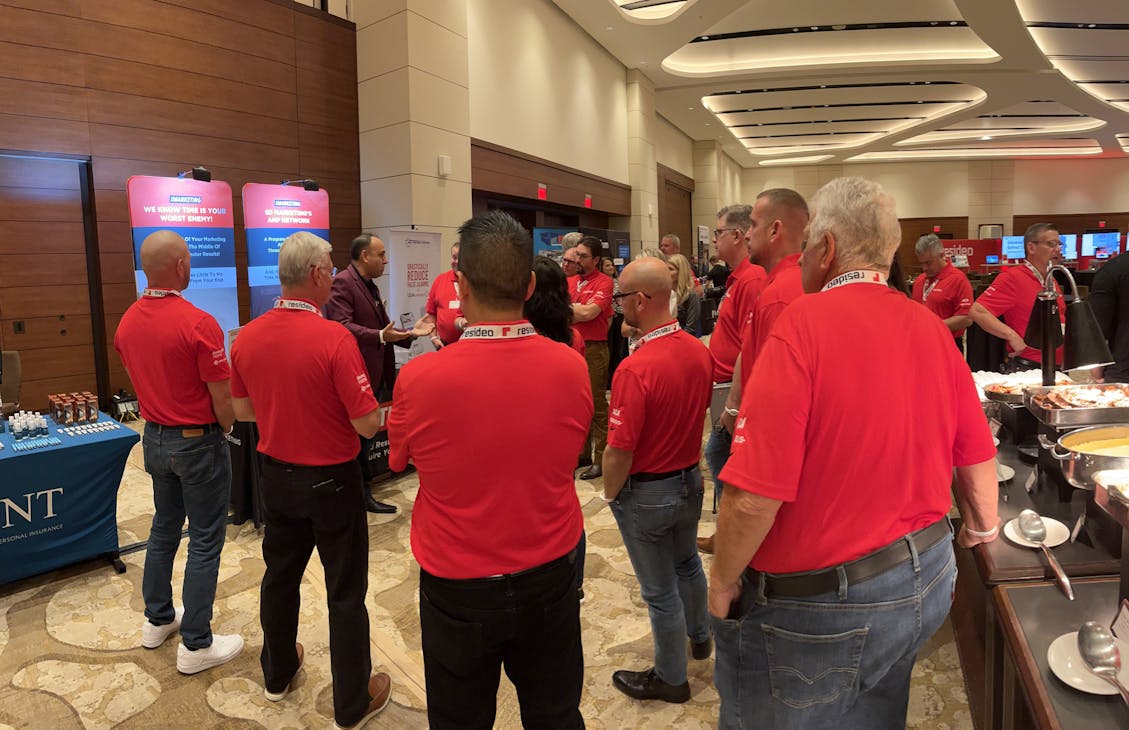 presented this year to Team Gleason, an organization founded by former NFL player Steve Gleason that provides ALS patients with resources that can help them continue to live purposeful lives. Gleason himself was diagnosed with ALS in 2011.
Currently, Team Gleason offers ALS patients an off-the-shelf home automation product and is looking to enhance it to provide a more customized level of care for the patients they serve. "From air purification and home comfort controls to security and home automation, our products for this community are not just a convenience but a necessity," said Quentin Gunther, Security Sales Manager and Resideo Premier Security Dealer program leader. "I was very moved when watching someone control their home using just their eyes. I lost my mother-in-law to ALS twenty years ago and am inspired to help offer technology to ALS patients like her because I know it would have had a profound impact on her life."
In addition, Resideo recognized 22 companies for their contributions to their community, including: security companies Alarm Detection Systems, Alarm Protection Services, LOUD Security Systems, Alarmtech, Middletown Security Systems, Alberta Alarms, Orlando Emergency Signal, Bates Security, PVT Networks, Comtronics, Paragon Alarm Systems, Seacoast Security, Security Central, Guardian Security and Technology, Guardian Systems, Shiver Security Systems, Hawkeye Communication and Turner Security.
Award Winners
John Loud of Georgia's LOUD Security, was given the 2022 "Medal of Honor" for outstanding contributions to the industry and his local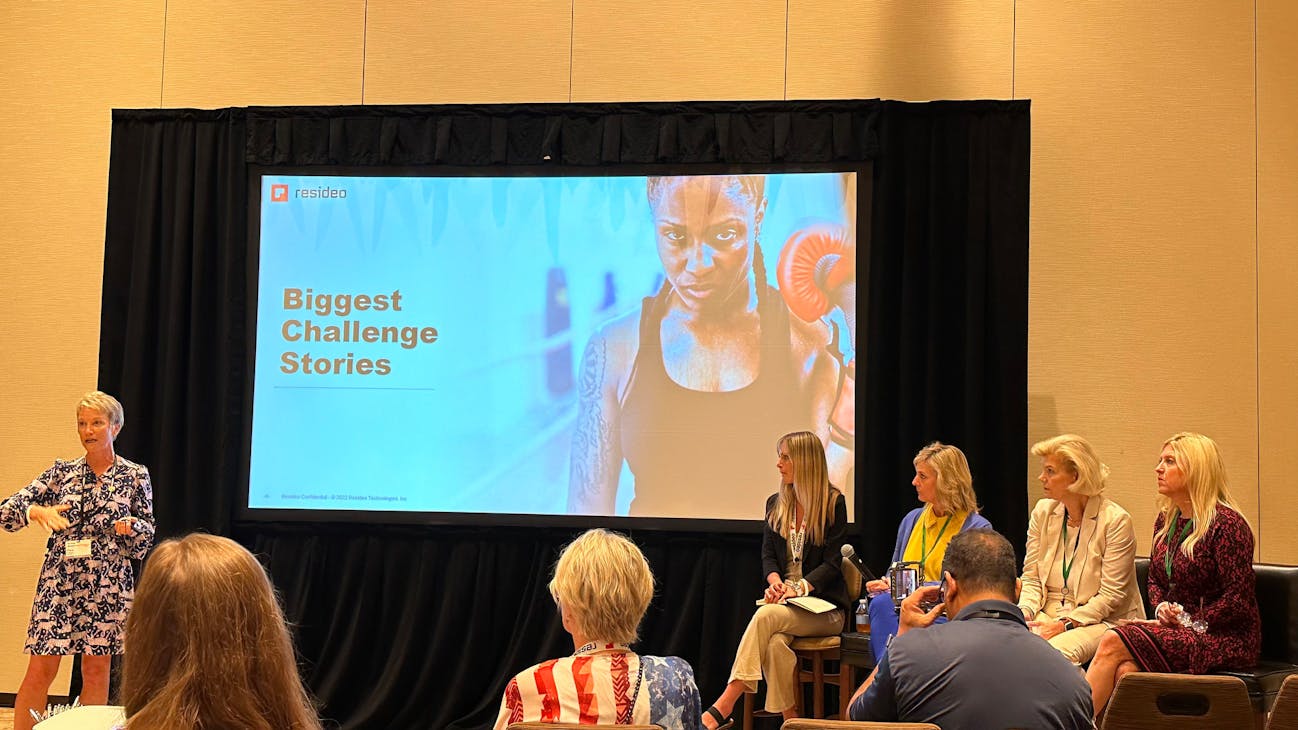 community. Ralph Sevinor, long-time president of Massachusetts-based Wayne Alarm Systems, was honored with Resideo's Lifetime Achievement Award.
Additionally, Resideo honored its partners with a variety of awards, including:
Platinum PERKS Professional of the Year: Airtron
Premier Security Dealer of the Year: Vyanet
Rookie of the Year: Radiant Security
HVAC Excellence: HomeServe USA
Security Residential Installation of the Year: Suffolk Security
HVAC Residential Installation of the Year: Badger Bob's Services
Security Light Commercial Installation of the Year: A-Bell Alarms Company
Light Commercial Installation of the Year: Maynor Service Company
Security Salesperson of the Year: Drew Stevens of Holmes Security Systems
Security Salesperson of the Year: Sandrine Brousseau of Le Groupe Vigilance Inc.
Comfort Salesperson of the Year: James Lohbeck of Crane Heating and Air Conditioning
Whole Home Visionary: Guardian Systems (security); and Genz-Ryan Heating, Cooling, Plumbing and Electrical (HVAC)
Security Sales Leader of the Year: Danny Goodpastor at Bates Security
HVAC Sales Leader of the Year: Scott Beach, Fogel Services
Life Safety Awards: Alarm Detection Systems, Alarm Protection Services (APS), Bates Security and Holmes Security Systems