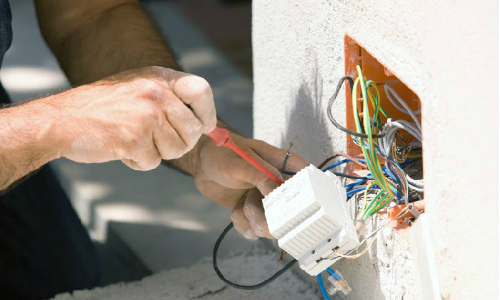 7.20.18 – SSI – CAMBRIDGE, Mass.
Homeowners are expected to increase spending on improvements and repairs at a solid clip over the coming year, according to the Leading Indicator of Remodeling Activity (LIRA) report.
The good news for residential dealers and A/V integrators just keeps coming on the remodeling front. The latest data from the Remodeling Futures Program at the Joint Center for Housing Studies of Harvard University expects increased home remodeling activity through the middle of 2019.
The data from the Leading Indicator of Remodeling Activity (LIRA) study shows homeowners spent $324 billion in Q2 2018 on remodeling projects. That represents an increase of $54 billion compared to two years ago, or a 20% growth rate.
According to data from the National Association of Home Builders (NAHB), between 7% and 12% of new home construction is devoted to electronics.
If those percentages also carry over for remodeling spending, it means homeowners will spend between $4.6 billion and $38.8 billion on electronics as part of remodeling projects for existing homes between July and October, 2018.
The study predicts annual growth in homeowner remodeling expenditure will taper somewhat in the first half of 2019, but still remain around 7% to hit $346 billion. The research shows the hottest growth quarter will be Q3 of 2018, with a 7.4% predicted growth rate.
"A growing economy and stronger job market are boosting owners' willingness to invest in home improvements," says Chris Herbert, managing director of the Joint Center for Housing Studies. "Rising home values and increased home equity levels are also encouraging more owners to do larger upgrade and replacement projects."
"Although the projected growth for remodeling activity remains strong, the low inventory of existing homes for sale is holding back even larger gains, since significant remodeling and repair often occurs around the time of a sale," says Abbe Will, associate project director in the Remodeling Futures Program at the Joint Center.
"Even so, annual spending on residential improvements and repairs by homeowners is expected to reach nearly $350 billion by the middle of next year."
The Leading Indicator of Remodeling Activity (LIRA) provides a short-term outlook of national home improvement and repair spending to owner-occupied homes.
The indicator, measured as an annual rate-of-change of its components, is designed to project the annual rate of change in spending for the current quarter and subsequent four quarters, and is intended to help identify future turning points in the business cycle of the home improvement and repair industry.