6.23.20 – CEPro – As customers become more familiar with smart devices, more smart tech installation projects will be coming down the pipeline. Here are some tips to help prepare your business.
"Hey Google, how do I manage my clients' smart home expectations?"
Wouldn't it be nice and convenient if custom installers had such an AI lifeline for immediate answers related to the smart home? And if Google didn't know in this hypothetical scenario, Alexa or Siri probably would.
Consumers are now comfortable using smart devices in every aspect of their professional and personal lives, especially in their homes. Industry reports note the smart home market is booming. Analyst firm Markets and Markets estimates steady growth, from $76.6 billion in 2018 to $151.4 billion by 2024—an annual increase of 12 percent. Home purchases are also made with potential connectivity as a bargaining point, with some recent surveys indicating many smart home users would be more likely to purchase a home that already had connected technology.
As a result, more consumers are either initiating smart home projects or significantly stepping up their current capabilities. This creates new opportunities for integrators and installers to work with clients on a deeper level to offer expertise, suggest a new idea or generate more revenue by recommending add-on items for a home system.
Smart home equipment is becoming more affordable and accessible with new products regularly being introduced, from multi-room sound systems and Wi-Fi networks to home automation and content services. It's important to not only understand these basic smart home elements but also know and be ready to anticipate what clients will need to provide them with the best support.
For 2020 and beyond, the closely watched trends include increasing technology standardization, broadening use of artificial intelligence and machine learning and faster and more efficient networking technologies, especially 5G and Wi-Fi 6.
The Importance of Speed and Bandwidth
Today's homes have networking requirements like business environments making them best served by enterprise-grade networking equipment, including the use of high-grade cabling capable of handling high-speed data transfer without dropout. This level of networking system can prioritize Wi-Fi traffic to ensure the songs streaming throughout a house won't be interrupted when someone downloads a video. As more smart devices are added, a high-quality networking system can be reconfigured with new prioritization parameters.
Wireless standards such as Z-Wave, Zigbee or Bluetooth are embraced by many consumers but each has forced consumers to deal with issues regarding device interoperability and efficient network traffic flow. New standards such as 5G or enhanced wireless technologies like Wi-Fi 6 can mean more reliable and faster networks as well as better access to data.
5G would enable better compatibility among devices and reduce delays with wire-free use of more devices on a network at one time with low power consumption.
Wi-Fi 6 is the next wireless standard experts are betting on to streamline smart home networks. Previously referred to as 802.11ax, Wi-Fi 6 combines speed with the ability to manage network congestion and, arguably more important, direct and prioritize user traffic by managing requests for bandwidth by different people in a household using different connected devices.
Control Options Galore
Already more devices in the smart (or connected) home employ some form of machine learning or natural language processing. This trend will likely continue throughout the next decade, coupled with the rise of technologies using artificial intelligence like Alexa, Siri or Josh.ai digital assistants to control home devices for either entertainment, security, lighting or maintenance.
Billed as "sophisticated AI for the luxury home," Josh.ai uses artificial intelligence to customize the smart home, allowing access to smart home devices from any physical device in your home, be it a laptop or tablet. It will also never sell data for marketing or third-party advertisements.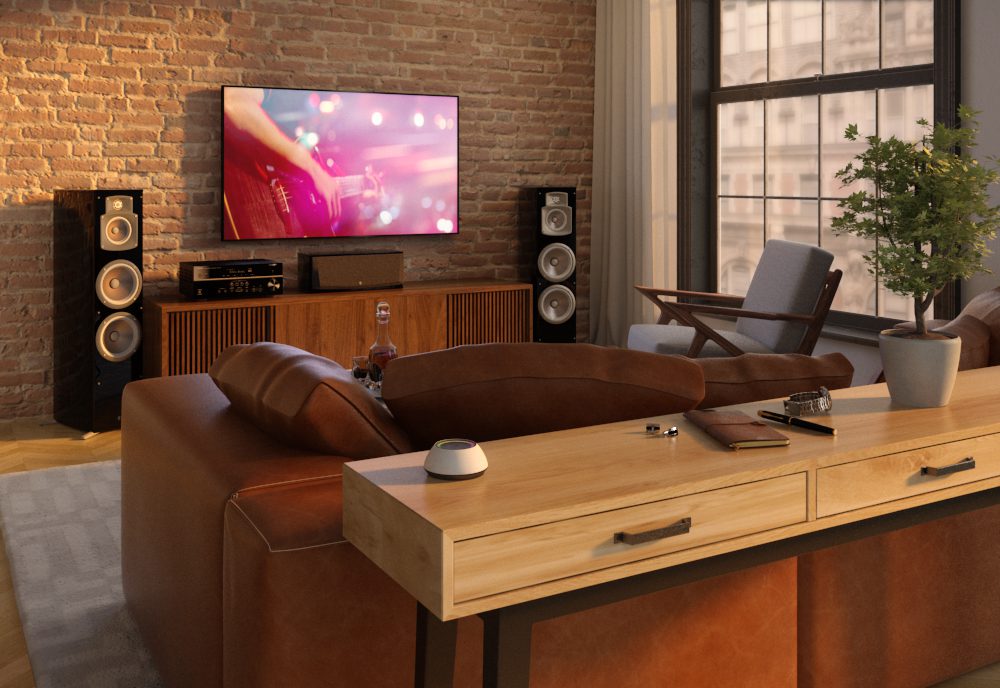 Voice control has become an integral part of every smart home and in the world of home control, just as in the world of music, it's good to have options. That's why many manufacturers, including Yamaha, work with leading providers of home control systems, including Control4, RTI, URC, Elan, Josh.ai, Crestron and others.
Being able to choose from a variety of control systems to mate with a multi-room audio system allows clients to weave in an assortment of smart devices. Plus, it ensures a level of comfort and convenience essential for any household.
Watch Anything, Anywhere
Consumers now have myriad options for watching their favorite movies and television shows, streaming on-demand content using services like Netflix, Amazon Prime, HBO or Hulu. This diversity is great but each service differs in audio and video quality and settings. The installer who knows how to explain this to customers and help them optimize home equipment accordingly will be the hero.
As an example, the default audio playback for Netflix is two-channel stereo. To enable 5.1-channel surround sound for compatible content, go to the "Audio & Subtitles" menu during playback and select that option. 5.1-channel surround sound is available with a compatible AV receiver or sound bar that automatically optimizes Dolby-encoded content. (Most Yamaha AV receivers and sound bars have this capability.) Dolby Atmosis available with a Premium membership only and for optimal sound quality, HDMIcables are required for both Dolby Digital Plus and Dolby Atmos.
There are similar instructions for other services, and they can be found in the customer support sections of their web sites.
Multi-room Audio
Multi-room audio remains a smart home staple, and a great way to integrate an audio system in a smart home is by using wireless technology that seamlessly connects multiple devices on the same Wi-Fi network. Music can stream everywhere throughout a house without latency, which means that every speaker, no matter where it's located, plays the song perfectly in sync. Every command sent to the whole-house system — whether by a mobile app, remote control, or voice-enabled device — will reach its destination fast and reliably. In fact, all smart home devices can operate flawlessly, depending on the quality of the home Wi-Fi.
Even as more consumers take on the role of DIYer, the smart home arena will continue to expand and grow more complex, making the trusted and knowledgeable custom installer a vital link in the chain.
---
Ted Goslin is a content marketing specialist for the Yamaha Corporation of America.