10.11.19 – SSI – FRAMINGHAM, Mass.
For the past 20 years most hardwired alarm panels have been manufactured in deviation to UL 1023, UL 985 and NFPA 72 standards, Jeffrey Zwirn contends.
Nationally recognized alarm and security forensic expert Jeffrey Zwirn is heading an effort to have the U.S. Consumer Product Safety Commission (CPSC) investigate the noncompliance of UL and NFPA 72 codes that he argues should result in the recall of tens of millions of alarm panels.
At the heart of Zwirn's critical recall request are noncompliance dangers and vulnerabilities within single data-bus connected control units that are commonplace to hardwired residential and commercial alarm panels. Under a single fault condition, such as the introduction of a short circuit to the data-bus circuit, fire and intrusion alarm panels can be rendered partially or fully nonfunctional, Zwirns says he discovered as part of his forensic practice.
Nonfunctioning panels are therefore unable to communicate an alarm condition to the monitoring center. Also, peripheral devices such as smoke detectors, carbon monoxide detectors and intrusion alarm sensors will fail to audibly alert property occupants with the potential for severe injury or even death, according to Zwirn.
Zwirn, a contributor to SSI, is president of IDS Research & Development, an alarm and security consultation, expert litigation witness and training authority. He detailed his findings in a 43-page forensic analysis that focuses specifically on non-compliance issues involving UL 985, UL 1023, NFPA 72 of the National Fire Alarm Code, and NFPA 72 of the National Fire Alarm and Signaling Code. You can view video demonstrations of each non-compliance issue, here.
"Concurrently, alarm companies will have many opportunities to help minimize property loss, serious personal injury and even death by correcting these serious deficiencies, which before now was not known by the alarm industry," Zwirn says. "If that was not enough both UL, Intertek and other Nationally Recognized Testing Laboratories [NRTL] need to take responsibility as well for failing to comply with the standards which they represent that all of their control panels comply with, which was not accurate."
Furthermore, he continues, manufacturers of alarm control panels have the duty to ensure the products that they designed, made and sold were code complaint to both UL and NFPA standards.
Connaughton Group, a product integrity consulting firm retained by IDS, assisted with the filing of a request for investigation of "Complaint of Non-Conforming Products" to the CPSC. In the filing, Connaughton Group President and CEO Thomas Connaughton states " … it is estimated that the totality of the non-confirming control panels total hundreds of millions of units which were sold and installed across the country."
The filing also makes reference to "documented losses of life and property where these control panels were installed and failed," which Connaughton Group provided within its regulatory package.
According to the CPSC's recall handbook, reporting a suspect product does not automatically mean the Commission "will conclude the product creates a substantial product hazard or that corrective action is necessary. The CPSC staff will evaluate the report and works with the reporting firm to determine if corrective action is appropriate." Many reports submitted to the Commission require no corrective action, the handbook states, "because the staff concludes that the reported product defect does not create a substantial product hazard."
Teams from UL and Intertek have undertaken investigations of the claims documented in Zwirn's forensic analysis, according to the filing. The outcomes of both investigations are yet to be released. UL provided the following statement to SSI:
"UL's public mission is to promote safer working and living environments for all people. We make every effort to confirm that UL-certified products meet stringent safety requirements, including opening a Product Incident Report for any issue that comes to our attention. Consistent with our usual policies regarding product safety matters, when UL received the alarm system claims, UL immediately opened a Product Incident Report and began an investigation.
During such investigations, certification documentation is reviewed, products are often re-tested, and if any issues are found, UL works with the product manufacturer to resolve the issues. In some instances, a public notice may be issued. Based on the investigation completed thus far, no safety issues have been identified. The investigation is still ongoing."
Zwirn's findings are supported by a peer review report conducted and written by Merton Bunker, a former veteran staff liaison to the National Fire Protection Association (NFPA). Among his vast credentials, Bunker was chief electrical engineer for the NFPA, responsible for the development of the National Electrical Code from 1998 to 2001.
---
---
In a formal letter provided to the CPSC as part of the Connaughton Group filing, Bunker states that he "technically duplicated, validated and verified" the findings in Zwirn's forensic analysis report.
Addressing the gravity of the noncompliance issues and potential risk to life and property, Bunker calls for immediate steps to be taken, including: "Authorities having jurisdiction across the country and around the world need to be put on notice immediately."
He continues, "All of the affected consumers and businesses where these control panels are installed should be put on notice that immediate corrective action is required since the control panels are non-conforming equipment."
In all, Bunker lists a half-dozen brief  opinions in his two-page letter. The last one stresses, "A comprehensive and corrective action plan needs to be instituted immediately."
While UL and Intertek investigations continue, and the industry awaits a decision by the CPSC, Zwirn is ramping up marketing efforts for a device he claims provides an easy fix to non-compliant single data-bus control panels.
Some industry stakeholders may be familiar with the Interceptor, a small control unit module that Zwirn has previously attempted to bring to market. He introduced the Interceptor in 2017 at ISC West. The now UL-Listed device is billed as a first-of-its-kind microprocessor based on patent pending technology designed to protect critically vulnerable data-bus and auxiliary power output wiring.
In a press release describing the product at the time of its introduction, the control unit module was said to eliminate "potentially dangerous and serious vulnerabilities that a multitude of equipment manufacturers and alarm companies have not identified and/or recognized."
Zwirn has teamed with security industry veteran Keith Jentoft who will lead the marketing efforts for the device. Jentoft's industry tenure includes serving as president of Videofied/RSI Video Technologies, which was acquired by Honeywell in 2016. He also founded the Partnership for Priority Verified Alarm Response (PPVAR).
Jentoft explained to SSI they will look to license the product to one or more manufacturers or other entities.
"You can imagine a tremendous business opportunity because every panel that's out there is going to need one of these modules, that is the cheapest way [to fix the non-compliance issue] in any case. And if I was Company X, maybe I want to buy this as an exclusive," he said. "So with all those panels, now I have my fingers in there. And maybe I want to have them reporting to me. There is a whole bunch of things you could do if you're the only one that had it."
SSI asked Zwirn about the potential conflict of interest in pursuing an unprecedented panel recall while simultaneously marketing a quick-fix product to solve the non-compliance issues and panel weaknesses. He responded:
"The standards which I rely upon were created by the alarm industry itself to define what a safe and reliable system is. Based on the codes and standards, which have been used for decades, the industry supports my position. The issue here is not the standards; it is the egregious failure of UL to verify and test that the control panels which each manufacturer submits to them are compliant.
Manufacturers pay UL to test their products. UL tests and certifies that they comply. Then the manufacturers in good faith sell these control panels to the dealers and the dealers in good faith install them in both residential and commercial applications," he commented.
He continued, emphasizing his belief that UL is clearly at fault "because the industry has already defined what a safe control panel looks like, and they depend on UL to certify that they comply."
"As far as a conflict of interest, I spent my own money to develop a solution to address what I perceived as a life-safety weakness in control panels before I recognized that UL had not properly tested the control panels," he said. "I was motivated by life-safety concerns then and I still am."
SSI continues to report this developing story.
About the Author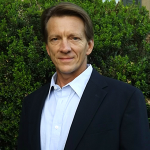 Although Bosch's name is quite familiar to those in the security industry, his previous experience has been in daily newspaper journalism. Prior to joining SECURITY SALES & INTEGRATION in 2006, he spent 15 years with the Los Angeles Times, where he performed a wide assortment of editorial responsibilities, including feature and metro department assignments as well as content producing for latimes.com. Bosch is a graduate of California State University, Fresno with a degree in Mass Communication & Journalism. In 2007, he successfully completed the National Burglar and Fire Alarm Association's National Training School coursework to become a Certified Level I Alarm Technician.