6.30.19 – NBC4 Washington
Several new laws are in effect in D.C., Maryland and Virginia on July 1. Here's what you need to know.
D.C.
Minimum Wage:
The minimum wage in D.C. increases from $13.25 per hour to $14.00 per hour for all workers, regardless of the size of the employer. The increase is a part of the Fair Shot Minimum Wage Amendment Act of 2016, which aims to increase the minimum wage to $15.00 per hour by July 2020.
Plastic Straws and Stirrers:
The Department of Energy and Environment issues official warnings and fines up to $800 to businesses and organizations that still provide plastic straws and stirrers. The DOEE usually issues a Notice of Violation the first time it finds straws being distributed, and organizations can be fined between $100-$800 or more for any additional violations.
How to Tell a Banned Plastic Straw From a Legal Alternative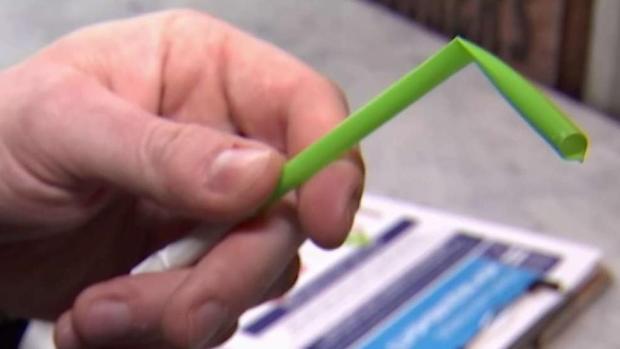 Taxes for Paid Leave:
The District starts collecting taxes from employers to go towards its paid family leave program. It's part of the Universal Paid Leave Amendment Act of 2016 in which the District will start administering paid leave benefits to eligible individuals starting July 1, 2020.
Maryland
Protecting Students from Sex Abuse:
Following a News4 I-Team investigation that found teachers with histories of innapropriate contact with students were slipping through the cracks in the hiring process, Maryland passed a bill requiring tougher background checks.
Schools are now required to contact all of an applicant's past employers. The state also has rendered useless any agreements that would stop schools from reporting sex abuse investigations or related disciplinary action of an employee.
Md. Gov. Signs Law Requiring Tougher Teacher Screenings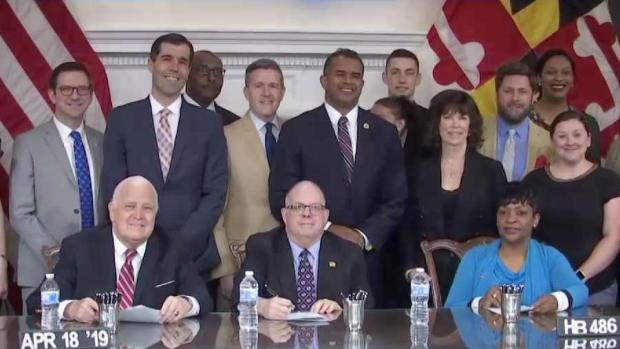 Student Athlete Safety:
By Oct. 1, every institution of higher education in Maryland must adopt a policy that allows students to express concerns about athletic programs and activities. Schools will be required to report students' filed concerns to a state every July 1, starting in 2020.
The Policy on Student Concerns About Athletic Programs and Activities came after the tragic death of Maryland Terrapins football player Jordan McNair in June 2018. McNair's death also inspired new transparency rules for UMD's Board of Regents, which will now be required to steam meetings online, the Associated Press reports.
Brewery Modernization:
Maryland is set to increasing taproom sales, production capabilities, self-distribution limits and hours of operation for the benefit of the craft beer industry, the Associated Press reports.
Free Rides:
The Maryland Transit Administration must offer free rides to all permanent members of the Executive Branch of State government, as well as college and university employees.
The current law allows employees of the Executive Branch of State — no college or university employees — to ride MTA local service for free, including: Baltimore-area buses, Metro subway and light rail. The new law includes all transit vehicles part of MTA's light rail transit system, Metro subway, local bus service, Baltimore commuter bus service and other systems specified by MTA.
In Montgomery County, any K-12 student can take the Ride On bus for free by showering their school ID or Youth Cruiser SmarTrip card. Here's more information about the law, which is effective starting July 1.
Child Tax Credit:
The state's child and dependent care tax credit is being expanded to make the credit refundable to taxpayers with federal adjusted gross income of $50,000 or less.
Clean Cars:
The state is expanding a tax credit for qualified plug-in electric vehicles to $3,000.
Foam Ban:
Food service businesses and schools are not allowed to provide food or drinks in expanded polystyrene foam food service products on or after July 1, 2020. Maryland is the first state to ban foam containers in an effort to fight pollution.
The law takes effect July 1, 2019, and requires the state to reach out to restaurants and publicize the ban.
Montgomery County Minimum Wage
Minimum wage workers in Montgomery County will get a paycheck boost starting July 1. Pay from large employers with 51 or more workers goes from $12.25 to $13. Pay from small and mid-size employers goes from $12 to $12.50. Part-time employees 18 and under are exempt.
Virginia
VRE Fares:
The cost to ride the VRE will increase by about 3%. Here's the full new fare schedule.
Education:
Virginia schools can now start as early as two weeks before Labor Day. Before Gov. Ralph Northam signed the new law, it was required that all schools open after Labor Day unless a school qualified for a waiver from the Board of Education.
License Tags:
License tags no longer have to be displayed on front windshields in Arlington County. Instead, the Commission of Revenue Office will use license plate-reading technology to enforce compliance, including vehicle registration and payment of vehicle personal property taxes.
Clergy:
Priests, ministers, rabbis and other clergy members are now required to report suspected cases of child abuse or neglect to law enforcement. The law exempts clergy members from the mandatory reporting requirement when confidentiality is required by the doctrine of the religious organization, such as anything a priest may hear during confession.
Happy Hour:
Businesses can now advertise happy hour specials. Whether its Wine Wednesday, Tequila Tuesday or any other "creative marketing technique," businesses can advertise the prices of featured alcoholic drinks so long as they don't induce overconsumption by minors. Other happy hour laws haven't changed though: two-for-one drink specials are still outlawed and happy hours aren't allowed after 9 p.m.
Child Safety Seat:
Car seats must be rear-facing for children two years old or younger, or until the child meets the minimum weight limit for a forward-facing car seat determined by the device's manufacturer.
Driver's Licenses:
Driver's licenses can no longer be suspended for motorists with unpaid court fines and fees. Those who had their licenses suspended due to unpaid court fees can visit dmvNOW.com for more information on what's required to regain their driving privileges once the change goes into effect.
Smoking Age: 
You must be at least 21-years-old to buy cigarettes, e-cigarettes or any tobacco products in Virginia. It's an increase from the prior age limit of 18 years old, although there's an exception for active duty military personnel.
School Partitions:
School employees are not allowed to open or close an electronic partition in any school building except under certain limited circumstances, and must have annual safety demonstrations on how to use them properly. The Wesley Charles Lipicky Act comes after 9-year-old Wesley Lipicky was crushed to death by a motorized partition at school in Alexandria.
Move Over:
Drivers who fail to slow down or move over for emergency vehicles stopped with flashing lights will now be facing a reckless driving charge, the same as someone speeding over 80 miles per hour.
Cell Phones in Work Zones:
Driving in a highway work zone while holding a cell phone or other "handheld personal communications device" is against the law, unless you're driving an emergency vehicle or you're using your device to report an emergency. Violators face a fine of $250.
Alcohol Sunday:
Alcohol Beverage Control Authority Board of Directors can allow certain government stores to sell alcoholic drinks on Sundays after 10 a.m.
Tampons in Prison:
A new state law will require the Department of Corrections to come up with new policies that ensure that visitors to state prisons can wear tampons. Last year, the department suspended a briefly introduced policy that would have barred women who visit inmates at state prisons from wearing tampons. Department officials said they prevent contraband from being smuggled into prisons.
Mysterty Lottery Winners:
Virginia Lottery winners whose haul is more than $10 million will be able to keep their identities hidden. A new law prohibits the state lottery from releasing a winner's personal information to the public.
Car Inspections:
The price of getting a car's yearly safety inspection done will go from $16 to $20.
Eviction Relief:
A package of new laws will go into effect aimed at reducing evictions by giving tenants more time to pay rent and fees ahead of an eviction notice and limiting the number of legal actions a landlord may file. The new laws are the result of a push that began last year after a research group at Princeton University found that five cities in Virginia have some of the highest eviction rates in the country.
Jim Crow Wages:
Virginia's Jim Crow-era exceptions to the state's minimum-wage law are coming off the books. Lawmakers approved legislation that eliminates an exemption in state law that said certain jobs traditionally held by African Americans, including ushers and doormen, didn't have to pay minimum wage.