6.16.22 – SIW
Just because video is being streamed for live view does not mean it is being properly recorded downstream
On average, video surveillance systems properly record and store video evidence approximately 70% of the time. Meaning 30% of the time, video footage is simply not being recorded or stored properly for future access and use as evidence. This widespread problem is known as missing video and is most often caused by hidden, undiagnosed issues within a video surveillance system.
The pervasiveness of missing video has grown in recent years due to the rapid adoption of IP-based systems. While today's networked surveillance systems are far superior to their analog predecessors in terms of capabilities and integrations, these highly connected systems introduce more opportunities for system failures. Video no longer follows a closed path from camera to cable to VCR. Now, a system's network infrastructure, video management software (VMS), and storage system all directly impact video integrity.
Record and Report
This technological transition is part of a greater change in basic assumptions happening in the security industry. For example, the primary purpose of physical security surveillance systems has traditionally been to capture and record video footage of events for analysis, forensic investigations, and evidence. Today, video analytics and AI are advancing the role of surveillance beyond streaming and recoding for review to provide enhanced business intelligence and threat detection in real time. When analytics depend on real-time video feeds, not having that means that important security events are not detected and alerted on. An increasing reliance on surveillance systems and their outputs has only underscored the importance of reducing instances of missing video as much as possible.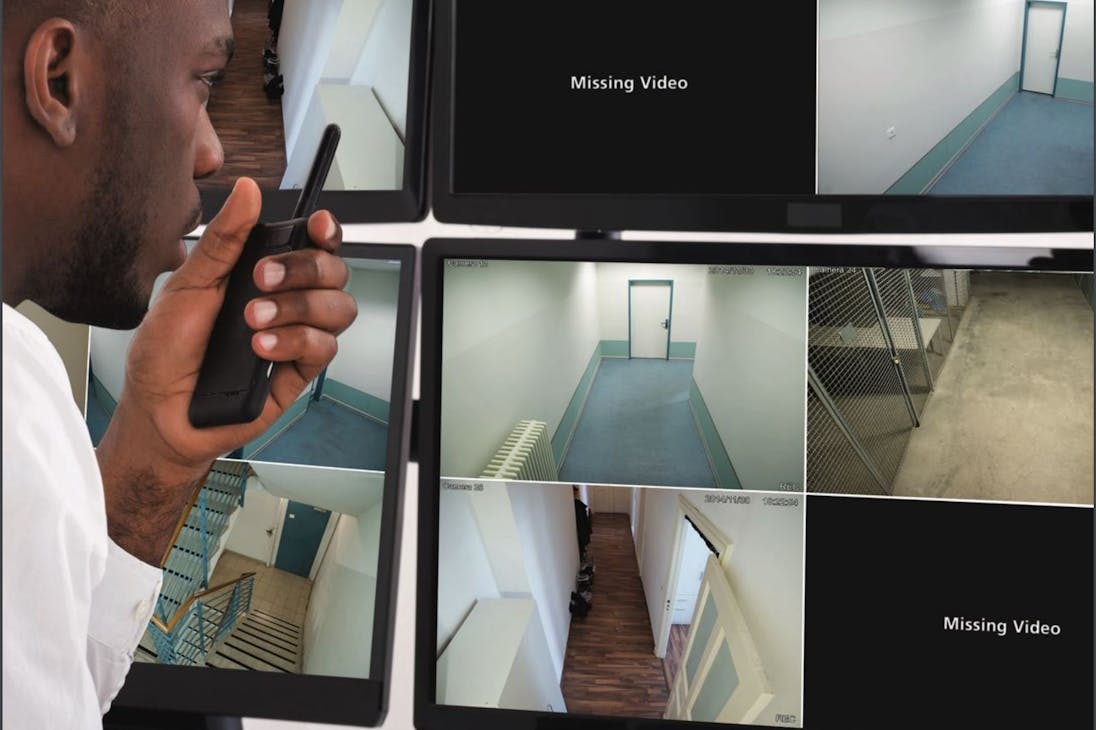 The bottom line is that just because video is being streamed for live view does not mean it is being properly recorded downstream. In fact, it is impossible to be sure that data and images are available for later viewing until a user attempts to retrieve the recorded video. The moment missing video content is discovered, recovery is rarely possible. When it's gone, it's gone. This missing video phenomenon not only impacts security, but also has potential legal, operational, and financial ramifications.
For example, organizations may be at risk if their video surveillance system fails to comply with applicable industry and government standards. Regulatory requirements may outline how long video data must be retained and necessitate a verifiable chain of custody. Highly regulated facilities such as casinos, government and military bases, data centers, healthcare organizations, and cannabis facilities are often subject to regulatory compliance audits. Failure to comply may lead to legal action, loss of license, and possible facility shutdown.
Additional legal issues related to missing video also include a lack of video evidence for workers' compensation claims. If a claim is made that cannot be disproved with video evidence, the organization may be found liable or forced to pay a settlement. An organization's ability to provide evidentiary video, when necessary, not only keeps the organization operational but also free from legal risk.
Unreliable Video Systems Can Impact Entire Business Operations
Other organizations that rely on video and video analytics as a function of their business may place even more importance on preventing missing video occurrences. For example, retailers can leverage video data and analytics to drive revenues and provide data to drive marketing and sales initiatives. Missing video can lead to skewed results without users even realizing it, leading to incomplete data sets and misinformation.
Given the risks associated with missing video, stakeholders should be reluctant to deploy surveillance systems without having a system-wide service assurance capability included in the deployment. In order to truly provide value, demonstrate ROI, and eliminate risks, these systems need to prove that they will be functional 100% of the time. This means no missing video, no system downtime and no network disruptions. Luckily, there are fully automated video surveillance verification solutions available to meet these needs.
While an automated video verification solution cannot bring back video streams that failed to record, it can prevent missing video from happening in the first place. Through a combination of advancements in AI, machine learning, software, and device/data streams, it is now possible to detect an impending failure before it happens. Once detected, the appropriate parties are notified within the system so appropriate action can be taken by system administrators on the user or integrator level.
The instant identification of surveillance stream corruption provided by these solutions is paramount when it comes to an organization's risk reduction strategy. Preventing lost video limits an organization's liability when it comes to potential lawsuits and supports claims in a legal proceeding. Because the solution only analyzes system data and not the video itself, there are also no personal privacy issues to consider.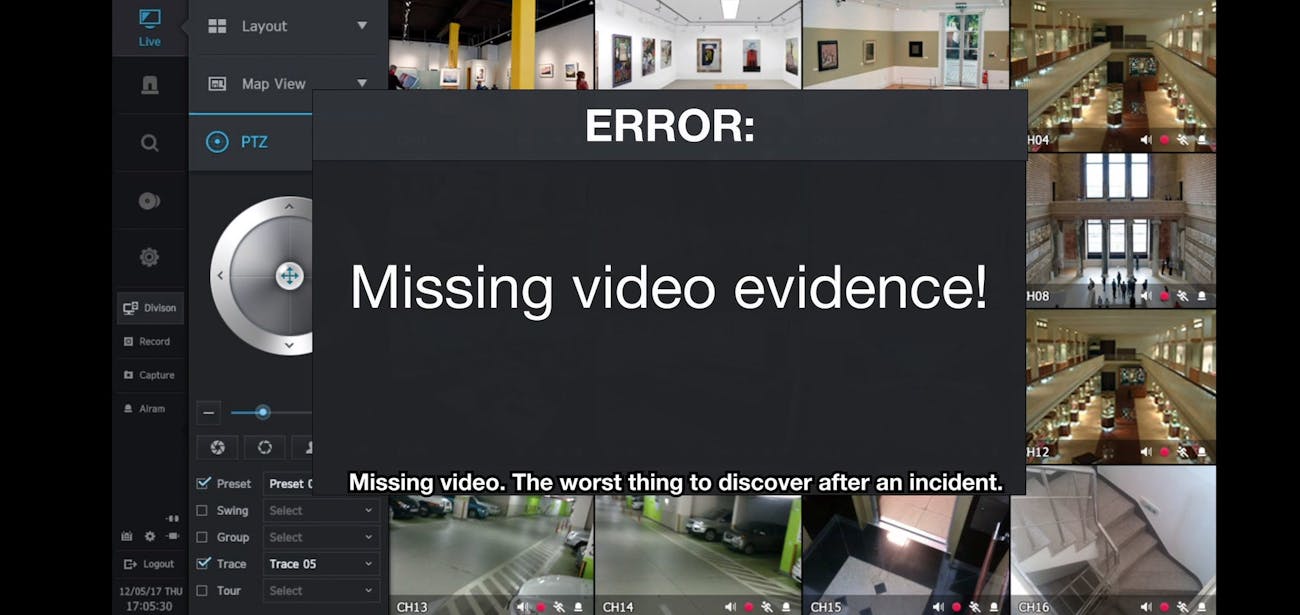 Automated Missing Video Solutions Enhance Performance
An automated missing video solution works proactively to verify the performance and integrity of video data, diagnoses problems, informs users on how to remediate the problem and maintains records of system performance parameters. This is key when it comes to substantiating video retention compliance during a regulatory audit, helping ensure that organizations meet compliance mandates for security video/data retention and chain-of-custody requirements.
Even for system failures that cannot be detected beforehand, the automated monitoring network can identify where exactly an issue occurred. This includes identifying problems that may have led to video dropouts, loss of files, system takeovers, and complete failures. Armed with this information, system administrators can drastically reduce the time it takes to resolve a problem when compared to manual identification. Rather than spending valuable hours on-site diagnosing the problem, a technician can begin working immediately to rectify the issue. Beyond minimizing system downtime and integrator truck rolls, an automated video verification solution also reduces the error-prone, manual process of verifying video operations.
Advancements in technology, cloud computing, and streaming capabilities have made video surveillance easier than ever. Conversely, these technological advancements, coupled with new cybersecurity threats, have muddied the waters when it comes to guaranteeing the integrity of video and data records. With automated surveillance verification (service assurance) solutions, there is a cost-effective, low-maintenance way to prevent missing video before it happens.
Without these solutions, missing video potentially negates the benefits of a surveillance system and opens an organization up to even more risk. It is essential for any organization to consider these solutions with a risk vs. reward mindset. The potential risk of a security incident, legal recourse, or loss of revenue due to missing video should be enough to highlight the value of this gowning technology. When combined with the reward of lower administrative costs, network reliability, and peace of mind, the benefits of this essential technology speak for themselves.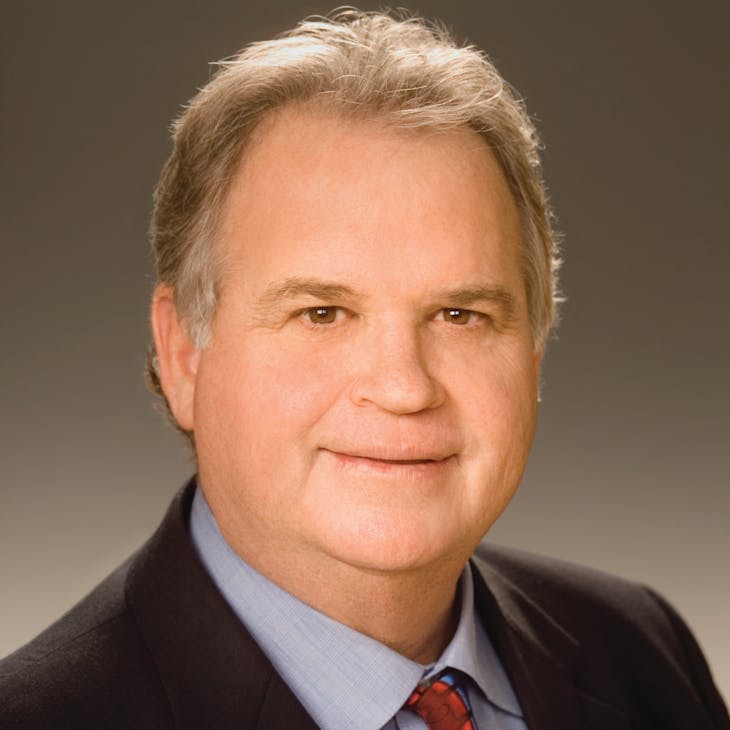 About the author: Bud Broomhead is the founder and CEO of Viakoo. The southern California company features the agentless Viakoo Action Platform that keeps distributed unmanaged and IoT environments secure and continuously operational at the lowest risk and cost.