8.31.20 – SSI – Steve Karantzoulidis 
Thanks to features like geofencing and Bluetooth disarming, today's control panels can allow for a completely automated and touchless home experience.
We've all seen movies that take place in the future where people arrive to their homes and instantly everything turns on automatically. There's no flicking of a light switch or physical disarmament of a security system. However, the reality is we are now living in those times.
Smartphones can be used to literally automate the entire home —increasing convenience and decreasing energy bills. During the COVID-19 crisis especially, consumers are trying to eliminate as many touch-points as possible.
Qolsys Senior Director of Global Security & Smart Product Marketing Jeremy McLerran explains how control panels such as the Qolsys IQ Panel are able to execute such features:
"Bluetooth touchless disarming is one of our favorite features and one that our security dealers primarily are telling us closes their sale 20% more often than other platforms out there. The concept is that you would pair your smartphone with the panel. When the panel's been armed into away mode (you can set up a geofence with Alarm.com to remind you to arm your panel in away mode) and you come home, the smartphone in your pocket or purse automatically connects with the security panel, disarming it and then through the magic of Alarm.com or a smart rule, also say at the same time do these other actions.
For example, because that rule is set up in the Cloud now … you'll literally walk up to the house from the driveway and before you even reach the front door, you hear the door unlock, you're able to simply turn the handle, walk inside and the home is getting set to the right temperature, the lights are on and you didn't have to type anything into your security system."
This type of hands-free automation is especially useful while society continues to endure the COVID-19 pandemic. McLerran adds that dealers and end users are finding this capability especially appealing:
"In today's current climate, we're also having dealers telling us that they're getting tremendous reactions from their customers saying that this is not only secure and convenient, but it's also sanitary. You're trying to reduce the amount of things you have to walk around and wipe off with a Clorox wipe — now you don't have to have the keypad on your smart door lock, your security panel keypad, your light switch, your thermostat, those don't have to be added to the list because those are automatically happening without you touching them.
So the only thing you're having to sanitize potentially is the doorknob handle itself and then maybe your car door handle. It's that convenience with the added sanitization as well."
If you want to learn more about the benefits of home controls and how to profit off them, make sure to read this feature with more insights from McLerran and other experts from the industry.
To learn more about coronavirus-specific solutions being offered by the security industry, check out SSI's official coronavirus page.
About the Author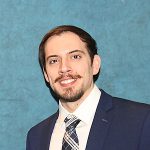 Contact:
Steven A. Karantzoulidis is the Web Editor for Security Sales & Integration. He graduated from the University of Massachusetts Amherst with a degree in Communication and has a background in Film, A/V and Social Media.