5.14.20 – SSI- For More Info
OSHA has released COVID-19 recommendations to protect employees in the workplace, but employers should be considering their legal exposure with an attorney.
With states and local jurisdictions beginning to reopen for business following mandated lockdowns, an important question arises for installing security contractors who send technicians into the field and potentially harm's way: Will private sector employers be held liable if employees contract COVID-19?
The federal Occupational Safety and Health Administration (OSHA) sets the standard for what is safe in the workplace, but it currently does not have a blanket legal standard for protecting workers from COVID-19 or other infectious diseases.
However, OSHA has issued a specific document, "Guidance on Preparing Workplaces for COVID-19," that articulates the agency's temporary, modified enforcement approach. While this guidance is not a standard or regulation — nor creates any new legal obligations — it does offer advisory recommendations as well as descriptions of mandatory safety and health standards.
"This guidance is intended for planning purposes. Employers and workers should use this planning guidance to help identify risk levels in workplace settings and to determine any appropriate control measures to implement," the document states.Related:Why Security Will Rise From Coronavirus Ashes
In particular, employers will want to review the section, "Steps All Employers Can Take to Reduce Workers' Risk of Exposure to SARS-CoV-2." Specific guidance categories includes how to:
Develop an Infectious Disease Preparedness and Response Plan
Prepare to Implement Basic Infection Prevention Measures
Develop Policies and Procedures for Prompt Identification and Isolation of Sick People, if Appropriate
Develop, Implement and Communicate about Workplace Flexibilities and Protections
Subsequent sections of the guidance — including job classifications for low, medium, high and very high exposure risks — provide specific recommendations for employers and workers within specific risk categories.
Consider a Signed Employee Agreement
OSHA's nonbinding guidance aside, installing security contractors should be discussing their legal exposure with an attorney. It may well be in a business's best interest to adopt an employee agreement for employees to sign that absolves the employer of liability should a technician be exposed to COVID-19.
According to industry attorney Ken Kirschenbaum, written protocols will reduce your exposure to liability. Virus-related illness and death is already attracting the attention of litigation attorneys, survivors and heirs, says Kirschenbaum, who pens SSI's Legal Briefing column.
In one case, the family of a worker in Illinois who died of COVID-19 sued Walmart in April, alleging the retail giant failed do enough to protect its workers from the disease caused by the new coronavirus. The family of the worker alleges Walmart did not do enough to enforce social distancing guidelines, properly sanitize the store or provide sufficient personal protective equipment for employees.Related:Should Dealers Be Liable for Own Negligence?
End users may also claim business disruption caused by a contagious employee a security dealer or integrator sent into the business establishment premises. The government has issued guidelines and protocols, even emergency directives that subject employers to arrest and fines, if they fail to comply.
"What steps every employer should take and what steps specific industries, like the alarm industry, should take depends on many variables, but there are enough common issues that can be addressed in a formal set of standards, rules of conduct and protocols to be followed by all of your employees," Kirschenbaum says.
About the Author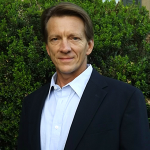 Contact:
Although Bosch's name is quite familiar to those in the security industry, his previous experience has been in daily newspaper journalism. Prior to joining SECURITY SALES & INTEGRATION in 2006, he spent 15 years with the Los Angeles Times, where he performed a wide assortment of editorial responsibilities, including feature and metro department assignments as well as content producing for latimes.com. Bosch is a graduate of California State University, Fresno with a degree in Mass Communication & Journalism. In 2007, he successfully completed the National Burglar and Fire Alarm Association's National Training School coursework to become a Certified Level I Alarm