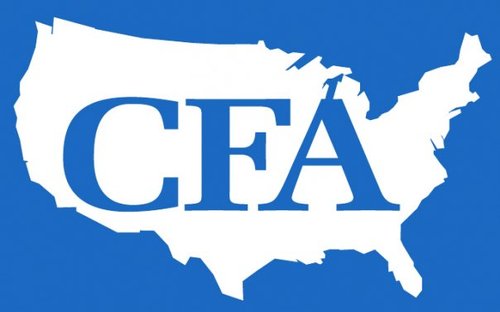 Auto-sales scams and home-repair ripoffs continue to plague U.S. consumers, but home alarm system sales and solar energy installations are among the newly emerging areas where consumers need to be on alert, according to a Consumer Federation of America survey of local consumer agencies from 23 states. Many of the various scam categories that topped the list of consumer complaints in 2017 involved elderly or disabled individuals, the CFA said.
For alarm sales, scammers are sending out letters that look like they come from government agencies warning homeowners that neighborhoods might be unsafe because of the opioid crisis. The letters said the government agency was offering 'free' alarm systems, when in fact the contracts are loaded with clauses that could drain consumer pockets.
"Alarm systems are supposed to protect consumers, but consumers need better protection from rogue alarm companies and salespeople who try to take advantage of them," said Susan Grant, CFA's director of consumer protection and privacy.
Customers signing up for solar- panel installations are often lied to about the extent of credits offered by the government or are told the installations will eliminate their electric bills, the CFA said. In other cases, incompetent installers damaged roofs.
Auto-related misrepresentations about used and new car sales as well as faulty repairs, auto leasing and towing disputes topped the list of complaints. Home-improvement and construction complaints related to shoddy workmanship or a failure to start or complete a job ranked second highest for issues that rankled consumers.
"When the car you just bought breaks down or the roofer takes your deposit and disappears, it's not just an inconvenience, it's a disaster," Grant said. "These problems can cause significant financial and physical hardship for consumers."
Among the scams reported, in Utah, an auto repair shop employee told an elderly traveler, who had stopped to get ice, that their RV tires were worn and dangerous. The shop charged the traveler $500 more than the quoted price for the tires and never got express authorization for the amount charged.
An elderly woman in Pennsylvania gave an unlicensed contractor $10,000 for roof repairs and interior work. The woman's home health care worker had recommended the worker, who did the demolition work but never returned, leaving the home uninhabitable.
Consumer complaints related to internet sales, utilities and fraud of all kinds were the top three fastest-growing areas of complaint, the annual survey of local consumer agencies found. Complaints to the 38 local agencies surveyed numbered 908,595 last year, and the agencies reported recovering or saving consumers about $2 billion through mediation, lawsuits and other actions, according to the Federation's survey.
The top consumer complaints for 2017 were:
Auto: Misrepresentations in advertising or sales of new and used cars, lemons, faulty repairs, auto leasing, and towing disputes.
Home improvement/construction: Shoddy work, failure to start or complete the job.
Retail sales: False advertising and other deceptive practices, defective merchandise, problems with rebates, coupons, gift cards and gift certificates, failure to deliver.
Credit/debt: Billing and fee disputes, mortgage modifications and mortgage-related fraud, credit repair, debt relief services, predatory lending, illegal or abusive debt collection tactics.
Landlord/tenant: Unhealthy or unsafe conditions, failure to make repairs or provide promised amenities, deposit and rent disputes, illegal eviction tactics.
Services: Misrepresentations, shoddy work, failure to have required licenses, failure to perform.
Communications: Misleading offers, installation issues, service problems, billing disputes with phone and internet services.
Health Products/services: Misleading claims, unlicensed practitioners, failure to deliver, medical billing issues.
Household goods: Misrepresentations, failure to deliver, faulty repairs in connection with furniture or appliances.
(Tie) Home Solicitations: Misrepresentations, abusive sales practices, and failure to deliver in door-to-door, telemarketing or mail solicitations, do-not-call violations; Internet sales: Misrepresentations or other deceptive practices, failure to deliver online purchases; Travel: Misrepresentations, failure to deliver, cancellation and billing disputes.