4.1.22 – SSI
Kaspersky is the first cybersecurity firm to end up on the FCC's threat list. Two more Chinese telecom companies were also added.
WASHINGTON, D.C. — The Federal Communications Commission (FCC) has added Moscow-based Kaspersky Lab, maker of a popular antivirus software, to its list of communications equipment and service providers deemed threats to U.S. national security.
Kaspersky is the first Russian company to be added to the FCC listing, which is currently dominated by China-based firms, including video surveillance giants Hikvision and Dahua. With three new entries announced last week — including China Telecom (Americas) Corp. and China Mobile International USA — the list now consists of Kaspersky and seven Chinese companies.
U.S. government officials have long maintained that running Kaspersky software could open American networks to malign activity from Moscow and banned Kaspersky's flagship antivirus product from federal networks in 2017. Kaspersky has consistently denied being a tool of the Russian government.
Once a company is on the list, federal subsidies can't be used to purchase its equipment or services. The action is part of the FCC's efforts to "strengthen America's communications networks against national security threats," FCC Chairwoman Jessica Rosenworcel stated in a news release. She earlier warned of possible cyber-attacks following Russia's invasion of Ukraine.
In naming Kaspersky, the FCC announcement did not cite Russia's invasion of Ukraine or recent warnings by President Joe Biden of potential cyberattacks by Russia in response to U.S. sanctions and support of Ukraine.
Kaspersky said in a statement that it was disappointed in the FCC decision, arguing it was "made on political grounds." The move was "unsubstantiated and is a response to the geopolitical climate rather than a comprehensive evaluation of the integrity of Kaspersky's products and services," the company said.
Kaspersky is a well-known provider of antivirus software, and has conducted investigations into a range of nation-state hacking incidents. It calls itself the world's largest privately-owned cybersecurity company on its website. It says it protects more than 400 million users and 240,000 companies.
About the Author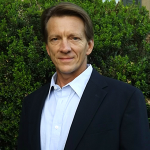 Although Bosch's name is quite familiar to those in the security industry, his previous experience has been in daily newspaper journalism. Prior to joining SECURITY SALES & INTEGRATION in 2006, he spent 15 years with the Los Angeles Times, where he performed a wide assortment of editorial responsibilities, including feature and metro department assignments as well as content producing for latimes.com. Bosch is a graduate of California State University, Fresno with a degree in Mass Communication & Journalism. In 2007, he successfully completed the National Burglar and Fire Alarm Association's National Training School coursework to become a Certified Level I Alarm Technician.