7.8.20 – CEPro –
Curbside pickup, virtual trainings, extended terms and online ordering gain priority amid lockdowns, and some suppliers have even provided PPE for dealers.
During the COVID-19 pandemic, integrators across the globe are turning to their trusted distribution partners for support — and distributors are responding. Extended terms, curbside pickup, virtual training, online ordering, disinfecting cardboard, social distancing floor signs are becoming the norm as distributors adjust to help integrators maintain cashflow, minimize inventory and stay abreast of the latest technology while being limited in their ability to travel. On the technology front, security systems, entertainment systems and home networking equipment are flying off the shelves.
CE Pro spoke with several distributors who outlined their efforts, and how integrators in their territory are coping with the "new normal."
Professional Audio Associates
Professional Audio Associates in Massachusetts has always shipped most of its products to integrators, so the coronavirus didn't really upend its operational efficiency. PAA's business was down 70% in the initial weeks of the shutdown, but it has crept back to being down just 20% in the most recent week prior to press time, according to president Lew Freedman. Massachusetts was one of the hardest-hit states and was still under strict lockdown at the time of this writing.
Freedman says the residential market is much stronger than the commercial market right now. He notes there was an initial surge of commercial project work as integrators were able to perform installations in empty restaurants and empty offices, but then the governor shut down all commercial construction projects.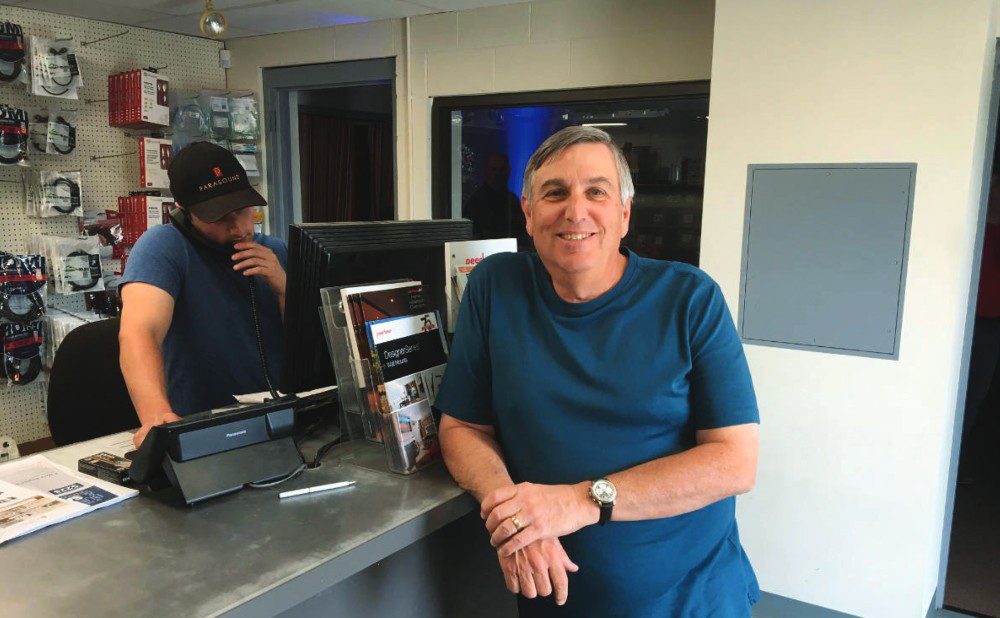 PAA, which is a member of the PowerHouse Alliance, is observing social distancing guidelines in both its Canton and Woburn facilities, and Freedman says every integrator who comes into the facility wears a mask. The distributor does not have a self-pick warehouse, so Freedman did not have to institute any changes such as one-way aisles or floor signage.
In terms of products, networking equipment sales have been "off the charts" at PAA, and the resurgence of home theater has been a "breath of fresh air," says Freedman, noting that the category was "dead" for the past several years.
"Another surprise has been receivers — they have been flying out the door. All of a sudden, people realized they needed a better receiver in their home," comments Freedman.
SS&Si Dealer Network
At the SS&Si Network, president Jake Voll shifted business to be curbside-pickup only. The company does not have a self-pick warehouse and no lobby areas in its facilities.
"Dealers want to stock less products these days to conserve cash," says Voll. "Most of them are practicing 'just in time' inventory, primarily because now it is so difficult to forecast what their future sales might be.
"But for many integrators, business is similar to what it was before the crisis," he adds. "Many tell me their business has not been as severely impacted as they had anticipated. In fact, some dealers said their business was initially up when the pandemic hit."
Voll says thermal imaging cameras are a hot commodity right now as integrators move to deploy the cameras in corporate, school and restaurant settings. SS&Si has 600 dealers nationwide in 46 states.
Stampede
Related: 2020 Distribution Guide
Stampede has taken its dealer assistance in a unique direction with its Stampede XtraCare Program, which aims to help dealers acquire personal protective equipment (PPE). The company shipped SafeXSound kits to its dealers that include three-ply surgical masks, hand sanitizer, powder-free gloves, and a Bluetooth speaker or headphones. The kits are for personal use only and are not meant to be sold in any other form.
The SafeXSound packages are part of Stampede's broader Xtra Care Program that also includes a financing component and an online marketplace where dealers can turn products into cash.
"Taken as a whole, we believe that XtraCare is the most comprehensive health assurance, business relief and facilitation program ever developed for the Pro AV industry — and it can't come at a more critical time," says Stampede president and CEO Kevin Kelly.
Audio America
"In an effort to safely and effectively serve our customers we have had to implement many new procedures," says Jonathan Elster, CEO of Audio America. "
We debuted our curbside pickup in mid-March at all locations with total success. Our 24-hour pickups have also increased over the last several weeks. We are cleaning constantly, and practicing social distancing, wearing face masks and gloves for the safety of our employees and customers."
From a training standpoint, Audio America is using digital means to the best of its ability. The company has added several new digital tools to its website, such as new product releases and training videos.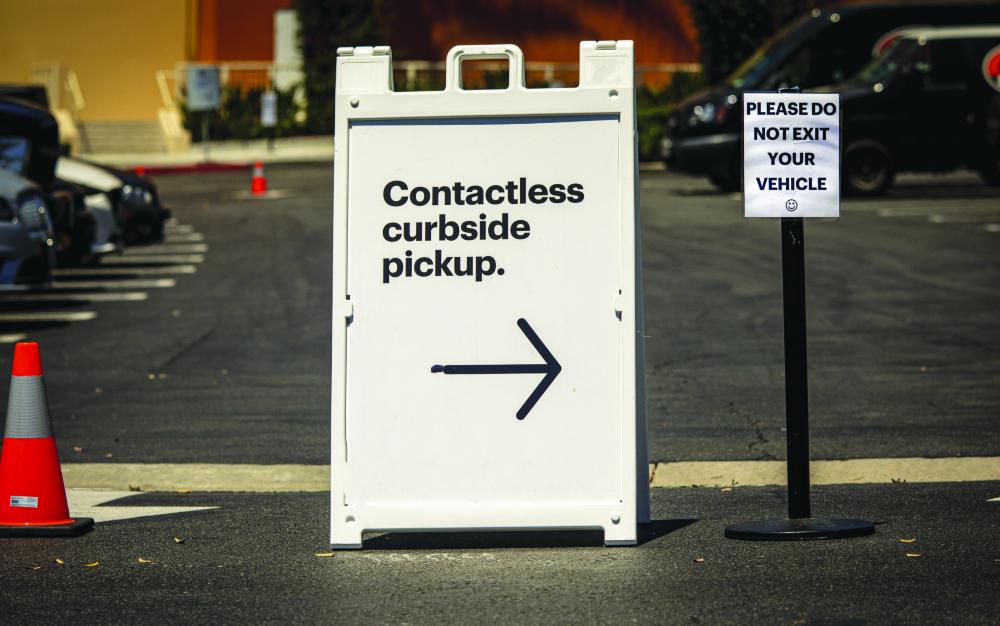 "But what has changed in the last month is the way we now build customer relationships. Historically, we have had a team of outside salespeople meeting with customers on a daily and weekly basis," comments Elster. "In times like this, they have mastered our in-house teleconferencing platform called Unite to speak with customers, launch new products and build relationships. We have launched several new products digitally and have run multiple webinars for different geographical regions."
On the product front. Elster says Audio America is seeing expansion in the home office category, including home networks, laptops and monitors.
"At this point nobody knows what life will be like after this whole situation, but I expect that there will be more work-from-home activity and more interaction and navigation through digital," says Elster.
"I am very optimistic about this approach because it can reach so many people and fits well with our go-to-market strategy across all markets. We look forward to the time we can meet face to face with customers and our vendor partners."
DOW Electronics
At DOW Electronics, the first priority was to focus on the health of its employees and its business. The company initiated several precautions to ensure it could remain open and continue to ship and receive products.
"Once we established our cleaning procedures, workplace interaction, and telecommuting sales and office staffing, we identified that besides staying open, the best thing we could do was to make sure our dealers had all the resources and support they needed," says Dave Elkin, senior vice president, sales and product management.
Among the resources and support adjustments DOW made were to modify its pickup areas for appropriate social distancing and to increase the available courier and shipping services to get products in dealers' hands without them having to come into a location. At the same time, the company ramped up webinar trainings with the help of its vendors and included several informative sessions focused on SBA loans and the processes to obtain government assistance.
"As things were changing almost daily, we continued to push information to our dealers state by state and even county by county to help them identify if they were essential and ensure they were informed to make their own decisions to stay open," says Elkin.
On a case-by-case basis, DOW assisted with extended or modified terms and even lowered the free shipping threshold to make it easier for dealers to get products in their hands.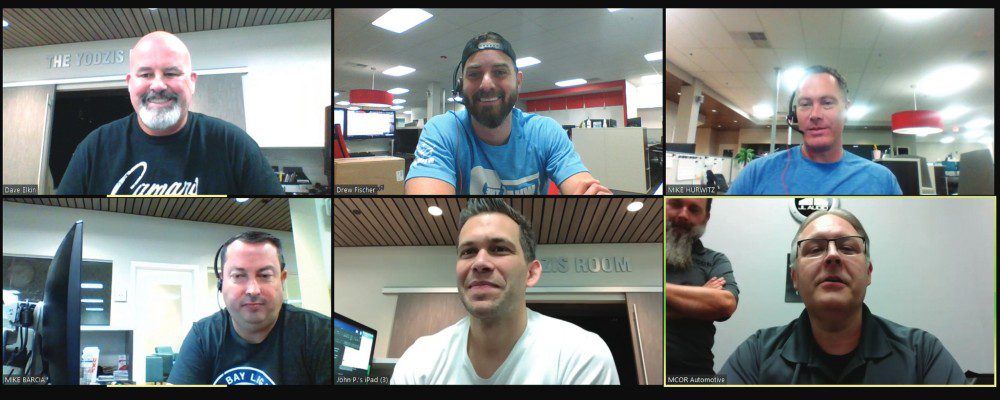 On the product front, since DOW is an active distributor in a few key segments (custom integration, 12-volt specialty, satellite video & broadband, and commercial unified communications-as-a-service or UCaaS), it identified some crossover opportunities and helped expand dealers' offerings to include products.
"As more time went by without our sales teams being able to physically visit our dealers, we scheduled several virtual lunch meetings for individual dealers. We had several members of our executive teams get on a video webinar and chat. During these sessions we bought them lunch, thanked them for their partnership, listened to them talk about how business has been affected and the adjustments they have made. We gathered information about additional product opportunities that our dealers' customers were asking them for. We are currently working with both existing and new vendors to have these products available for our dealers," says Elkin.
"One thing we never changed was the communication level our dealers were used to, whether it was to just say hello or check in on them, or to talk about success stories other dealers were having with certain types of products, train on existing or new products, or discuss SBA opportunities and best practices to stay open and busy. Regular communication has helped us and our dealers share information and stay up to date," he adds.
ADI
"COVID-19 created a very fluid environment and we put together a dedicated team early-on to monitor the situation," says Bob Appleby, vice president and general manager, ADI North America. "Our main focus has always been keeping our customers and team members safe, while continuing to provide the products and services our customers need."
In the ADI branches and distribution centers, the company quickly made modifications to ensure that customers could safely access essential goods. For example, ADI implemented Curbside Pick Up in addition to its Pick Up Anytime service. The distributor also created a dedicated webpage with real-time information for customers to learn about the changes and get information on some of the relief and loan programs available to them.
The company encouraged online ordering and provided how-to-videos to help integrators take advantage of its Digital Branch. "This year, ADI made a significant investment in our online Digital Branch — which became even more important during this time. We saw a significant uptick of the number of our customers using our Digital Branch since the start of COVID-19," says Appleby.
The Digital Branch allows dealers to place an order for deliver or select Pick Up Anytime service using a secure, contactless locker at one of ADI's locations.
"We also made sure that our service offering matched the 'new way' people are working, whether from home or contactless transactions with paperless billing, extended return policies, online returns, shipping options to reduce foot traffic, and more," adds Appleby.
On the supplier front, Appleby says ADI worked closely to monitor potential supply chain delays, launched a series of free daily webinars, and hosted an online panel discussion on how integrators can reposition for the future.
"Also during this time, we launched our new on-demand training platform — ADI Academy — that offers industry and product training that customers can attend on their schedule, anytime and anywhere," says Appleby.
Inside its branch locations, ADI complies with the Centers for Disease Control and Prevention (CDC) requirements for personal safety and the safety of others. Some additional precautions it put in place include:
Shield guards at all checkout and order pickup counters
Providing face coverings for all our team members
Visible signage throughout the store to remind everyone to maintain 6 feet of physical distance
Floor markers designating 6 feet of distance for checkout lines
Hand-sanitizing stations at the branch entrance
Increased daily cleaning scheduled for high-touch areas
From a product standpoint, ADI has seen the COVID-19 crisis open up some new opportunities for installations in vertical markets like education and healthcare. There are also new technology needs around video surveillance and thermal imaging products, remote cameras and monitoring, contactless access control, intrusion and analytics. On the residential front, video doorbells and security systems are in high demand, as well as upgraded home networking gear.
Cleerline
In April, Cleerline Technology Group launched a series of webinars (now available on-demand) providing key insights into fiber specification and component selection. Topics included the benefits to using fiber in AV, basic considerations for deployment, connector types, and more.
For those with webinar and Zoom "fatigue," Cleerline is also offering weekly educational articles on its website. Recent topics include selecting fiber-optic enclosures and adapters, fiber-optic color codes, fiber-optic cleaning, and more.
To protect installers, Cleerline Technology Group expanded its options for PPE including masks, gloves and face shields. That includes Dynatomy face shields, manufactured by sister company D'Addario & Co. and distributed as part of its Custom Install Supply line. D'Addario's Dynatomy face shields are disposable shields manufactured from material normally used for the company's Evans G2 drumheads. The Single-Use Face Shields are sold in 10 packs.
Lastly, for the safety of customers and employees, much of Cleerline's office staff is now working remotely. In a very short amount of time, the company has pivoted to carrying out much of its daily communication via Microsoft Teams. Key warehouse staff, while now mostly back on site, are following all CDC and health department guidelines, including utilizing face coverings, operating with appropriate social distances, and daily health checks.
PowerHouse Alliance
"The PowerHouse Alliance benefits from being an alliance of companies that have been in business for 25, 50, and even 100+ years. As a group, we have plenty of experience in dealing with changing market conditions, whether it be a natural disaster, recession, war or now pandemic. Over the past few months, we have kept a pulse on the COVID-19 pandemic, listening to our vendors and customers, and allowing each market to dictate our course of action," says Dennis Holzer, executive director.
"While some markets across the U.S. are more 'open' than others, we have allowed those markets to run, and markets that have been more impacted by the pandemic, to slow down their pace as necessary, all while doing everything we can to safely respond to our integrators' business needs and continue to provide immediate product availability."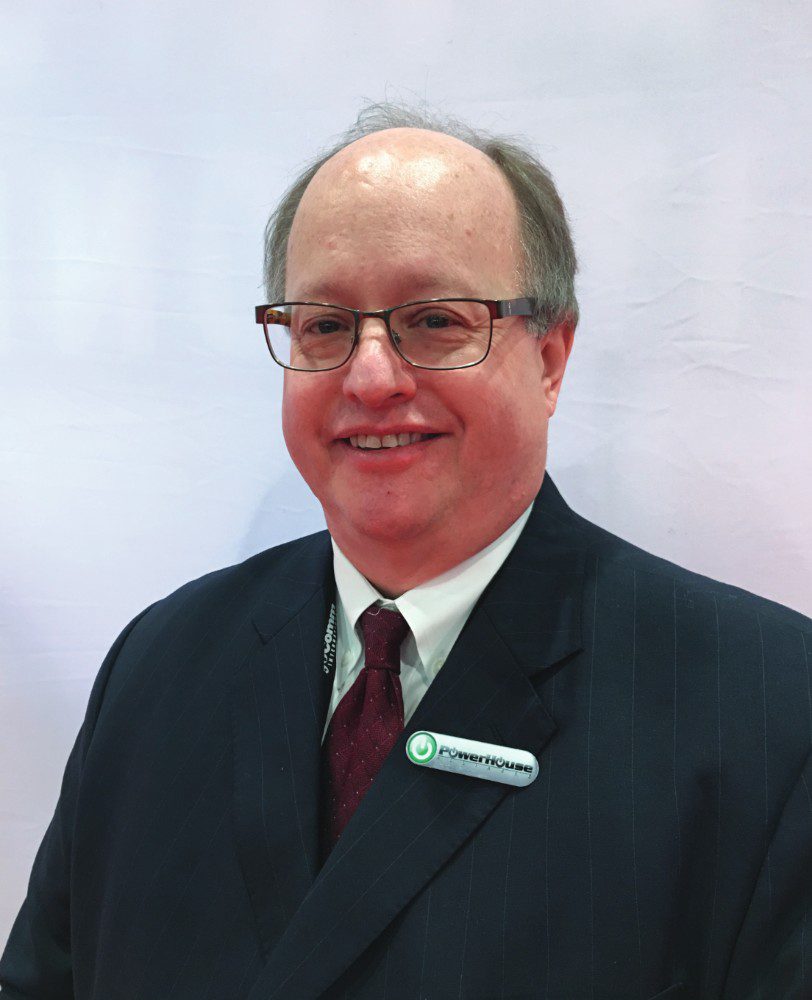 Holzer says PowerHouse members have implemented changes to their day-to-day operations including restricted will-call and drive-through pickup areas, freight disinfectant, and strict cleaning procedures.
"Despite the changes in day-to-day operations, we have been able to maintain the high level of customer service, technical support, training, and order fulfillment our customers have become accustomed to. It's all just happening in a slightly different way," he adds.
PowerHouse Alliance distributor member Pioneer Music Company (PMC), in the Midwest, has locked down all entrances except for one per location, which its customers have been asked to use. The new protocol is for customers to call and schedule pickups, or to call upon arrival to arrange for the safe exchange of goods.
PMC has also implemented freight disinfectant. As soon as inbound product is offloaded in the warehouse, the PMC team sprays the freight with an ammonia solution, and it sits untouched for a period of time before the team checks it in using gloves. Likewise, in a separate area, the disinfectant is used for outgoing shipments once a pick-up order has been pulled ahead of the scheduled pick- up time.
Across the entire group, members are limiting the amount of customer traffic in their warehouses to ensure everyone is able to keep a minimum 6-foot distance from one another at any given time.
Mountain West, among other members, has implemented strict cleaning protocols including mandatory sanitization of touch points such as door handles, will-call carts, counters and more, every time a customer enters or exits the building. The offices are also cleaned twice a day and a deeper clean and sanitization is performed on weekends when all member locations are closed.
PowerHouse has pivoted to offer all its training online working with its 250+ vendor partners.
The virus has also shifted the types of projects upon which dealers are bidding.
"There is no doubt there will be a change in the types of projects being bid on post-COVID-19 and we have had multiple discussions with members and our integrators across the country about the opportunity to update existing and new client systems," says Holzer. He notes that home and commercial networks are a key category right now.
"With everyone in one household being home and adding strain to the network, smart home, audio, video, etc., it has exposed flaws in the home technology (or lack thereof ). Similarly, businesses have realized faults in their systems to enable employees to work from home. Discerning integrators should allocate resources now to call on their existing customers to provide suggestions to remedy the exposed flaws in their systems," he suggests.
Catalyst AV Distribution Network
Members of the Catalyst AV distribution network are doing their part to adapt.
"We've had great success with our online training webinars, working with manufacturers such as, AVPro Edge, Cleerline, LG and Eero, says Sami Al-Saadi, president of Just In Time Distribution in Kalamazoo, Mich. "We have been working closely with our dealers to train their sales and install staff all via web-based learning. All of this preparation will be so useful when this is over."
Tech Source Distributors in Montgomeryville, Pa., is trying to make the situation a bit fun. The company hosts virtual happy hours for dealers with its sales team.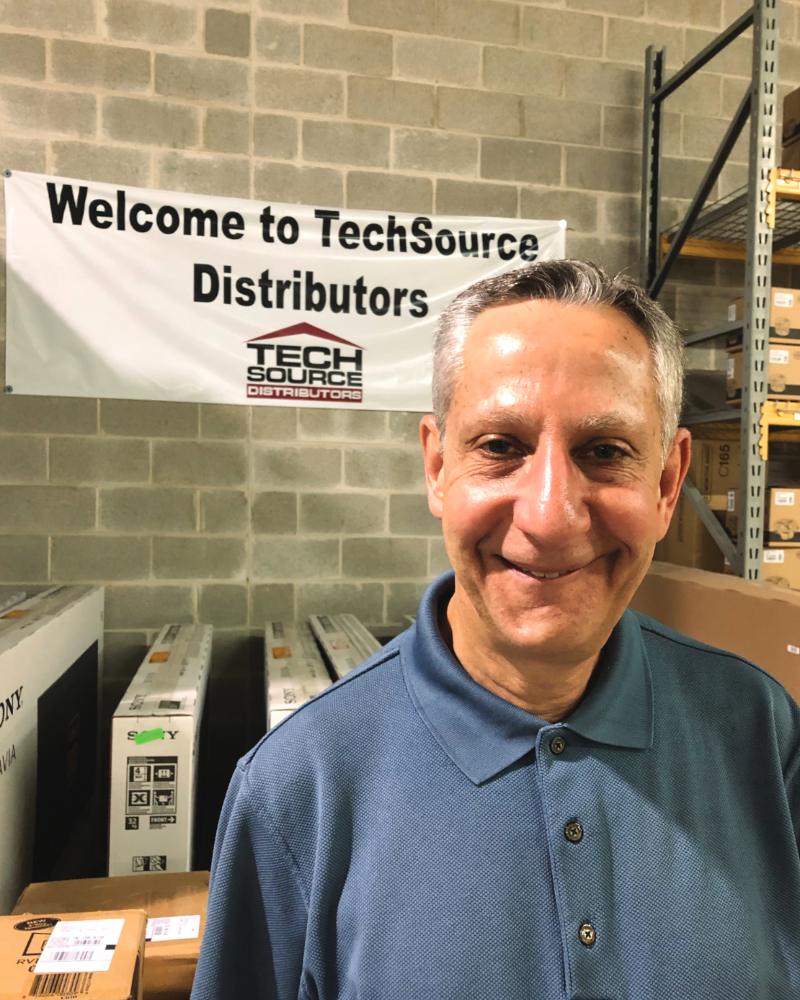 "We decided five members of our sales team and seven dealers from different parts of our territory would attend. Everyone had a drink in hand and the conversation focused on how to pursue best company practices and get through this strange time together," says Brett Neiderman, principal. The conversation helped guide several integrators to government loan options available, along with sharing best practices for safety and communications.
At Custom Partners in Plainview, N.Y., president and founder Rich Radimer is hosting a series of AVPro educational webinars for dealers.
Meanwhile, HCA Distributing in Denver and Salt Lake City has revamped its safety procedures.
"Throughout the day we sanitize the shopping baskets, the hand carts, the bathrooms, the pens and checkout counters, and the phones," says Ron Perron, owner/president. "I can actually see these changes are making us more efficient. As I'm back in the every-other-daily-grind of shipping, receiving and selling, I am seeing some areas that we can really cut down on the time invested in certain tasks.
He adds, "I believe when this is over our industry will explode … pent-up demand, euphoria from people having been in lockdown, etc., especially in the networking end of things. More robust home networks will be a huge priority now and in the future."
Capitol Sales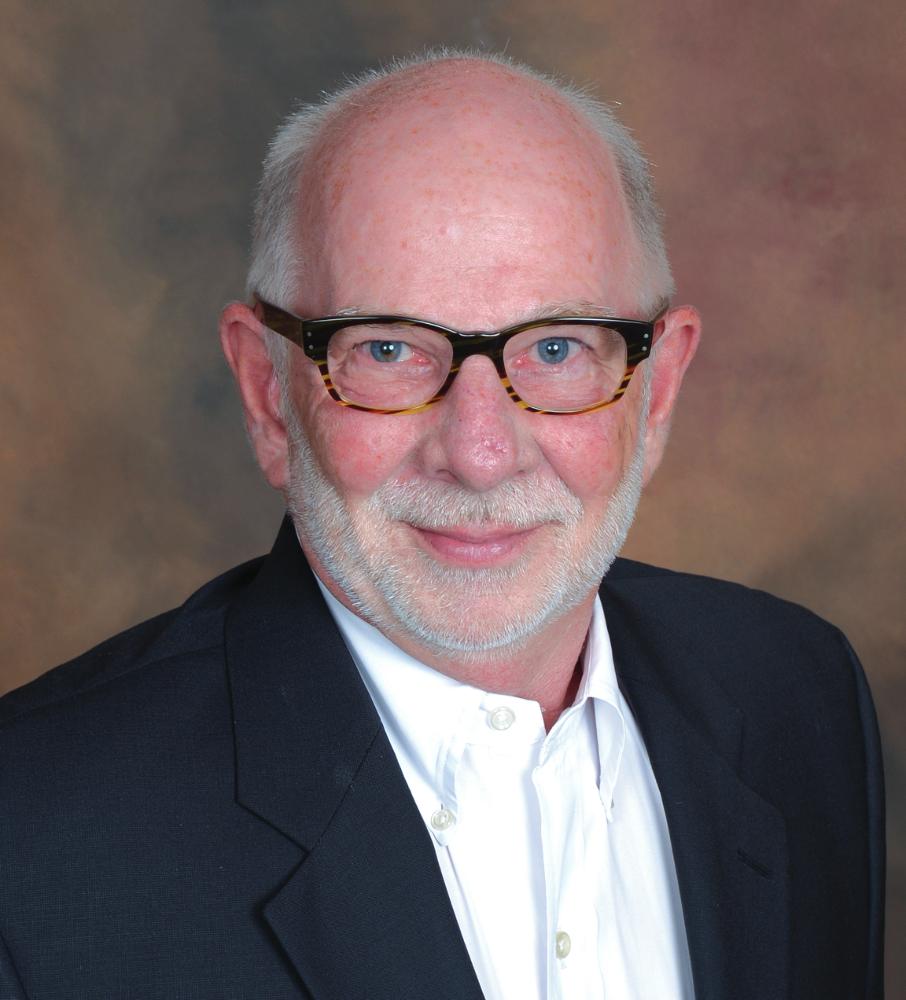 Similar to fellow distributors, Capitol has been focused on instituting safety and health measures, as well as providing online educational opportunities for dealers.
"At Capitol, we are doing what we can to support our dealers through current and post- COVID-19 days. The health of our employees and dealers is our top priority. We have implemented additional disinfecting procedures, contactless order pickup and continue to follow the ever-changing guidelines from both the CDC and Minnesota Department of Health," says Curt Hayes, president & CFO.
"We have used this unique time to provide in-depth training webinars to help our dealers expand their business post-COVID-19 through fiber optics, the latest in residential/ commercial security and more."
ABOUT THE AUTHOR

Follow
Jason Knott:
Jason Knott is Chief Content Officer for Emerald's Connected Brands. Jason has covered low-voltage electronics as an editor since 1990, serving as editor and publisher of Security Sales & Integration. He joined CE Pro in 2000 and serves as Editor-in-Chief of that brand. He served as chairman of the Security Industry Association's Education Committee from 2000-2004 and sat on the board of that association from 1998-2002. He is also a former board member of the Alarm Industry Research and Educational Foundation. He has been a member of the CEDIA Business Working Group since 2010. Jason graduated from the University of Southern California.
View Jason Knott's complete profile