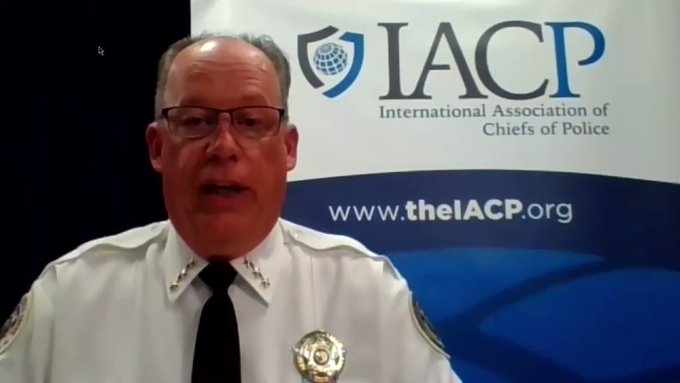 6.9.20 – WJLA
Protesters are demanding major changes to the criminal justice system following George Floyd's death.
One idea is to divert funds from departments and put that money toward social programs for marginalized communities.
ABC7 has been talking to protesters about their demands for days, so Tuesday we asked the president of the International Association of Chiefs of Police about the calls to defund the police.
"You can't have both sides of that coin saying, 'Well, police need more training, but take money away from the police,' said Chief Steven Casstevens.
Still, the IACP has been pushing for reforms, such as a national use of force policy that bans chokeholds, a national clearinghouse to prevent problem officers from bouncing around departments, mandatory reporting to the FBI's use of force database, and national standards for discipline, termination, and training.
ABC7's Tim Barber asked, "What is holding this change up?"
"I think it's a combination of things, but I hate to say it's cost," said Casstevens.
As the image of law enforcement officers erodes, recruitment numbers dwindle. And this year, nearly 100 law enforcement officers have already been killed in the line of duty. More than 100 have died from COVID-19.
"I strongly encourage people to get into the profession because now they can actually enter the profession during a time of change," said Casstevens.