8.8.22 – SIW
In the wake of the Uvalde shootings, this past June, Carnegie Mellon University's Biometrics Center hosted an online forum of experts in school security, law and technology for a special "School Safety Emergency Summit."
I have been writing about school shootings for more than two decades. As heinous and bone-crushing as each of them are, the most recent (up until this writing that is) in Uvalde, Texas seems to have shaken most security professionals to the core. Count me among them. The epic failure of local and state law enforcement during and after the shooting to address the threat, the utter confusion of school administrators to assess and react, combined with the shocking lack of basic security technology countermeasures created the perfect storm of chaos, coverup and carnage.
Over the years there has evolved a dual path of thinking related to school shootings, active-shooter protocols and preemptive security. One is couched in training and response and the other embraces technology implementation. My assessment is that both are critical to mitigating campus crime and violence, but there must be a symbiotic relationship between policy and hardware.
In the wake of the Uvalde shootings, this past June, Carnegie Mellon University's Biometrics Center hosted an online forum of experts in school security, law and technology for a special "School Safety Emergency Summit." (https://vimeo.com/723133604/3e34e1c42c). While one of the technology sponsors discussed the benefits of facial recognition as a lead element in a burgeoning AI-based technology environment for school and campus security solutions, veteran security professionals like Guy Grace, Vice-Chairman of the Partner Alliance for Safer Schools and a Unified K12 Life Safety consultant, was a bit more holistic.
"There is tremendous aftermath for years after a shooting. Uvalde is going to be dealing with this for the rest of their lives. It's a cascading effect and it's all about how we mitigate through that. Our mitigation is an all-hazards-type response [including] technologies that we use to support the response but also to support the aftermath of how we deal with these situations. Technology that empowers, it's a tool that we use to deal with the aftermath of these situations. It's multi-faceted when we're dealing with these emergencies. The technology measures…are there to detect, deter and deny…there are other security components that we need to have in place to nullify the effects or impact of a failure of one component. We have to be comprehensive when we're putting in these technologies not to just address an active threat situation, so we have to be thinking in an all-hazards sense in schools," stresses Grace.
Michael Matranga, the CEO of M6 Global security consultancy, a former U.S. Secret Service agent and a past director of security for Texas City ISD was adamant that the first responder to these types of events is not necessarily the law enforcement officer or the medical professional
"It's the person in the classroom right next door or in the hallway; we have to empower them for self-sustainability because we know that seconds matter in all of these things, whether it be in a school, whether it be in a grocery store, or in a shopping mall," he says.
Grace continues: "Everything we implement and purchase for schools, they are tools. They are going to be a unified life and safety system. The most important piece is going to be the people and how do the people use those tools that we as security practitioners provide to our school districts and our communities to protect them."
Carnegie Mellon Bossa Nova Robotics Professor of Artificial Intelligence, Electrical and Computer Engineering Director Marios Savvides, Ph.D., provided an insight into the value of video surveillance used to help the FBI apprehend the Boston Marathon terrorist bombers. He laments that the data supplied was after-the-fact information and that today's goals are to prevent such incidents before they occur.
"While the killings are unacceptable no matter what you term them and are an unspeakable tragedy for the impacted families and communities, we have yet to acknowledge and clearly state: the senseless murder of Americans going about their daily lives should be addressed with the same focused and coordinated determination that our national security enterprise exhibits in preventing transnational and domestic terrorist attacks on the homeland. Let us not forget, the whole concept of homeland security gained prominence after 9/11 because of the need to protect Americans against the terror of attack as we went to work, traveled, and lived our lives," says Dr. Savvides.
He concludes: "It has been 10 years since the carnage at Sandy Hook elementary school. Following that mass shooting… we were part of the interagency team working at the White House, contributing to the President's plan to protect our children and our communities by reducing gun violence. Sadly, a decade later, mass shootings have increased exponentially. We have reached a point where this epidemic needs to be addressed as a significant risk to the homeland."
Note: I invite you all to join us for our School Safety & Security Month events beginning October 4. Register https://www.securityinfowatch.com/home/webinar/21272871/school-security-safety-webinar-series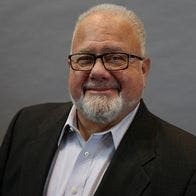 About the Author: Steve Lasky is a 34-year veteran of the security industry and an award-winning journalist. He is the editorial director of the Endeavor Business Media Security Group, which includes magazines Security Technology Executive, Security Business and Locksmith Ledger International and top-rated webportal SecurityInfoWatch.com. Steve can be reached at slasky@endeavorb2b.com