11.23.19 – SSI –
SSI spoke with 2GIG's Bruce Mungiguerra to get his take on how dealers are coping with finding a panel replacement in the wake of Interlogix's exit.
For this first installment of an ongoing conversation with industry stakeholders meant to document the implications of Interlogix's exit from the marketplace, SSI spoke with Bruce Mungiguerra, who serves as senior vice president, global sales and marketing for Nortek Security & Control.
Mungiguerra has had numerous discussions with legacy Interlogix dealers since the company's bolt-from-the-blue announcement in September. Although it hit like a kick to the solar plexus for many, the unexpectedness of the news was ultimately overshadowed by the inevitability of it all, the industry veteran says. After all, there was no denying the Interlogix business had been in decline over the past several years.
Despite steadfast commitment and loyalty to the brand, these dealers had no shortage of cause to leave Interlogix for a competitor with more advanced technology and better feature sets, Mungiguerra explains. Yet they stayed loyal to their legacy roots for multiple reasons. Namely, "A lot of them have large customer bases, existing profiles of customers, and it's never easy to switch [to a new panel manufacturer] when it's all said and done."
An overarching pain point for dealers right now is the financial outlay needed for stockpiling ancillary products — such as wireless sensors, door and window contacts, among others — in order to continue servicing existing clientele into the foreseeable future. This can be especially challenging for smaller businesses that aren't sitting on high cash flows.Related:Interlogix Insider Tells How Things Went Awry
Bearing the unforeseen cost of a couple months' worth of inventory is proving burdensome for some dealers, Mungiguerra explains. There is also the chore of identifying the right replacement products.
"Some of those sensors are made by third-party manufacturers [for the various frequencies]. But they've been buying them from Interlogix. So figuring out who else has them and who doesn't, determining reliability, it's a lot," Mungiguerra says. "It's a lot to put on these dealers when they're also just trying to run their business."
Some Interlogix dealers are also coping with the transition from predominantly hardwired systems to having to offer more wireless functionality.
"They have been hanging on to the hardwired days because Interlogix had one of the last remaining decent hardwired panels out there in the Concord 4," Mungiguerra says. "They have been doing hardwired business just for the sake of doing it."
In his role, Mungiguerra is responsible for Nortek's Security & Home Automation Solutions platform, which includes the 2GIG brand, among others. The brand launched two new security panels in 2019, the GC2e and GC3e, along with a new line of fully encrypted sensors.
Bruce Mungiguerra
Unveiled at ISC West the panels represent an example of what Interlogix dealers will have to consider from among a raft of competitors, as they work toward the imperative of identifying a new manufacturer partnership.
"They have to decide today what they are going to use going forward for all of their new installs. They're going to have to go out there and add new customers, so they have to determine who is going to be their product partner going forward," Mungiguerra says.
He continues, "We have the GC2e product that fits more with what they've been using from a Simon XT and Simon XTi. And then we have a higher-end GC3e product, which is more the seven-inch touchscreen that they're not using today in their current product set within Interlogix."
On Top of it All, the 3G Sunset
Similar to so many among their installing brethren, Interlogix dealers are also confronting the imminent 3G sunset. Consider the vast number of Simon XT and Simon XTi panels alone that will have to be outfitted with LTE radios. (Note: Interlogix did not manufacture an LTE radio for its panels; dealers instead have purchased radios provided by Alarm.com.)
The crux: deciding whether or not to invest more money to install an upgraded radio into a panel that's no longer being manufactured. Or do they upgrade that customer's panel and radio, concurrently, with the latest technology?Related:Security Pros Bemoan Lack of Innovation for Interlogix's Downfall
"There are a lot of unknowns that they're trying to deal with," Mungiguerra says. "What is it going to look like in distribution? What is it going to look like in support after the first of the year? And where are they going next?"
Training and technical support will be a key factor for dealers to consider as they decide on a new panel partner. Mungiguerra sees this as an opportunity to differentiate. The message he is delivering to Interlogix dealers is look to take advantage of a highly personalized program that goes beyond a one-size-fits-all approach.
"We as manufacturers have to provide the support necessary to win the business, through training and marketing to help grow their businesses, and price is obviously a factor as well," he says. Tagged with: 2GIGInterlogixNortek Security & ControlBusinessFire & IntrusionIndustryNews
About the Author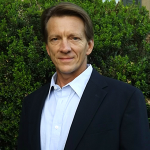 Contact:
Although Bosch's name is quite familiar to those in the security industry, his previous experience has been in daily newspaper journalism. Prior to joining SECURITY SALES & INTEGRATION in 2006, he spent 15 years with the Los Angeles Times, where he performed a wide assortment of editorial responsibilities, including feature and metro department assignments as well as content producing for latimes.com. Bosch is a graduate of California State University, Fresno with a degree in Mass Communication & Journalism. In 2007, he successfully completed the National Burglar and Fire Alarm Association's National Training School coursework to become a Certified Level I Alarm Technician.