1.29.21 – CI – D. Craig MacCormack 
There's just as big of a danger in not giving your remote workers enough freedom as there is in giving them too much.
When employees were forced into unfamiliar territory with full-time, long-term work-from-home schedules as the coronavirus pandemic began its spread across the U.S. and around the world early last year, most business leaders were unprepared for how to handle the transition.
Ivan Gekht, founder of Gehtsoft, recently shared three lessons he learned and mistakes to avoid when it comes to dealing with and empowering remote workers, whether it's temporary during the COVID-19 outbreak or a permanent arrangement, which seems to be much more common these days.
Do not underestimate your people
For some managers, it is hard to believe that people will work without being closely supervised. So, they try to establish harsh rules for people that they sent to work remotely. In the worst case, they want to videotape people sitting at their desks and their screen activity.
It does not help at all to keep people productive but destroys all benefits that the company may have from sending people to work from home. Such "managers" waste precious company and employee resources to destroy loyalty and make people depict activity instead of solving the business problems and creating the business value.
Typically, managerial behavior like this is a good sign of a micromanaging problem. It may be the right time to reconsider inefficient and ineffective practices rather than trying to push them into the new situation.
Instead of making sure that your people are working, make sure that your people produce the expected result. First of all, define what does it mean to "have the job done." As a manager, you represent the company, and it is your responsibility to make sure that employees understand what the company expects. Then, define the result expected from each employee.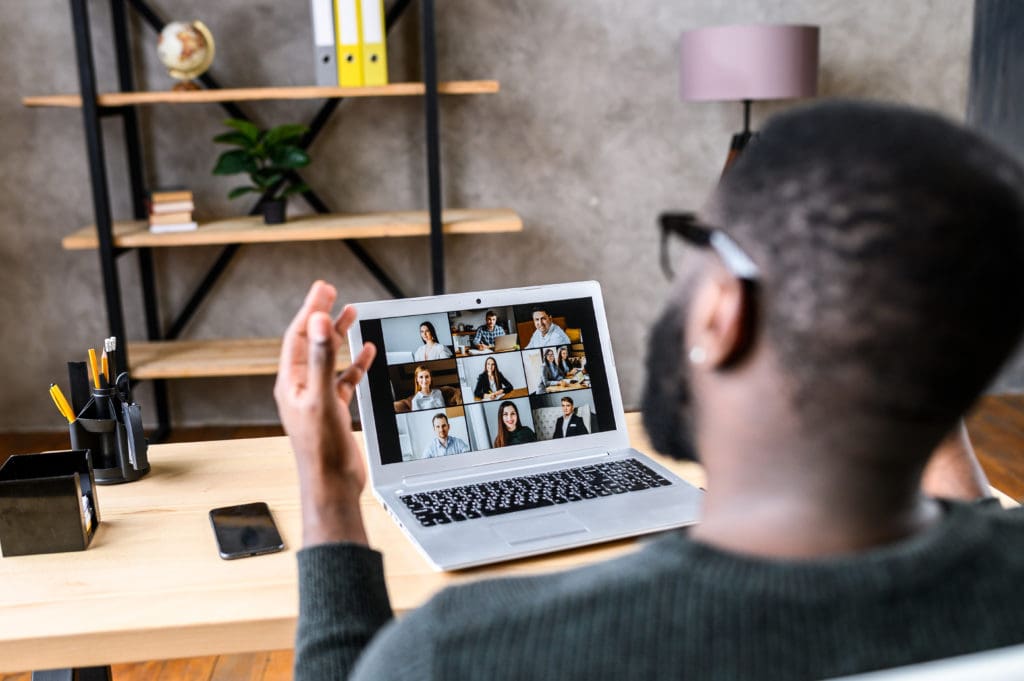 Avoid listing of artifacts to be created or actions to be done (e.g., contact the customer, write a program, read the book). Instead, define the business value that should be reached (e.g., we should know what the customer expects, the user must be able to perform that operation, you should know how to do that job).
The standard advice is to keep goals SMART and establish short deadlines, between a week and a month.
Always visualize the plan and its progress. The goal is to help people self-manage their work, so use a pull-through approach instead of push-through.
Nobody needs an employee to merely present at the desk. Everybody needs an employee to do something useful for the company. Make your management style to reflect that simple principle.
Do not overestimate your people
While adult people are responsible enough and do not require to be micromanaged, it does not mean that all are ready to be fully self-managed. Self-management and self-discipline are the skills to be developed, and they are critically important for successful remote work.
As a manager, you can facilitate the development of these skills by establishing a plan and help to decompose the significant amount of work into smaller pieces.
A short meeting at the beginning of the day, where yesterday's results and today's plan are presented works, are excellent to keep the team on the rails, and also helps to monitor any troubles and impediments that may prevent the goal from being reached.
The meeting should be short, no more than 1-2 minutes for a person, or around 15 minutes for a team of 9. If an employee needs any help or plans or an impediment needs to be discussed, a separate meeting should be scheduled.
The fact that results need to be presented daily promotes employees' self-disciplining. The daily planning also helps to keep the task simple enough for self-management.
Facilitate effective communication
Anyone who is experienced in education, sales, or requirements management, knows that face-to-face is the most effective way to communicate, followed by videoconferencing, phone conferencing, instant messengers, forums, blogs, and, the least effective, emails.
One of the main disadvantages of the remote or distributed team is that face-to-face conversations are complicated. A thoughtful manager should make sure remote team members have efficient means to communicate and know how to use them in day-by-day operations.
Here is a minimum checklist for the manager who wants to make sure that the team has adequate means to communicate:
1) The team must have and know how to use:
a) Teleconferencing and audio conferencing software. Many organizations use Zoom and Skype for that purpose with great success.
b) Group and personal chat software. Once Skype was the best option, but nowadays, there are many alternatives, such as Flip, Slack, Signal, and many others.
2) There are established rules and tools for requesting, scheduling, and running meetings.
Using these tools, the manager may effectively overcome impediments for effective communications with the remote team and between team members.
It also can break the isolation feeling that some employees may have when we send them to work at home.
About the Author

Contact:
Craig MacCormack is a veteran journalist with more than 25 years of experience covering local and national news and sports as well as architecture and engineering before moving into his current role. He joined Commercial Integrator in January 2011.