1.3.20 – SSI
Two dozen security industry observers explain why the future is bright for those embracing technology, service, business and competitive variables.
Like determined passengers aboard a roller coaster momentarily perched just before it whisks down a thrilling descent, electronic security industry practitioners are braced to boldly ride the momentum of recent times into not just a new year but decade as well.
While there are challenges aplenty ranging from technology and competition overload to labor and training shortfalls — with everything from shifting business models to burgeoning markets in between — the ups figure to continue to outstrip the downs.
"I expect great growth for the industry in 2020. Some exciting things are happening in the monitored services industry, putting disruptive mobile monitoring solutions on the horizon through partnerships in new spaces," says Electronic Security Association (ESA) President Chris Mosley.
Mosley and Kushner are among the more than two dozen authorities and analysts from every corner of the channel contributing perspective and analysis to the annual, comprehensive SSI Industry Forecast.
Gain mindshare as they open up on a new year set to serve as the gateway to a decade powered by artificial intelligence (AI), machine learning and analytics; cybersecurity; the Internet of things (IoT); Cloud-based solutions; managed services; smart homes, buildings and cities; 5G communications; gun and gunshot detection; and predictive anticrime and counterterrorism tools.
2020: Security Technology
Ric McCullough, President, PSA Security Network
The development, growth and pace of AI and its integration into security products and solutions are the trifecta — representing significant change, challenge and opportunity. Consider the constant supervision currently needed to monitor and respond to today's network breaches and cybercrimes.
With AI and deep learning, technology is being developed to help automatically mitigate and counter those risks. This will be a huge benefit integrators can provide end users while also driving recurring revenue. The expected CAGR for security-related AI is estimated to be at 35% by 2024.
Fredrik Nilsson, V.P. of the Americas, Axis Communications
As IoT continues to grow at an exponential pace, the sheer diversity of devices connected to the network dictates the need for more comprehensive, proactive cybersecurity. Manufacturers, integrators and users will need to collaborate more closely to ensure that new devices, patches and upgrades to one system don't introduce vulnerabilities in another.
Manufacturers will also need to provide tools to automate upgrades and patches as well as develop new procedures to ensure customers implement changes throughout their ecosystem in a timely manner. We'll likely see the emergence of a more layered approach to cybersecurity where each layer of hardware and software shields the layer below with additional security features.
Anne Ferguson, V.P. of Marketing, Alarm.com
We will continue to see the evolution of residential video as a security service. Whereas video was once either a commercial feature only or an add-on to residential security, video is now often the central element. And not just video, but increasingly video with analytics as well, which improves customer experience.
In an environment where solutions from a variety of providers can look similar to consumers, purchase decisions will likely be driven by service providers who deliver the most integrated, seamless and easy-to-navigate experience. We will also see the introduction of the "smart business" to commercial settings.
User awareness on the residential side is bleeding into commercial expectations as business owners ask why they can't experience that same level of integrated smart services. Business owners will quickly come to expect integration across security, video, access, HVAC control and more, coupled with timely and relevant notifications that matter to their business. There are opportunities to leverage SaaS platforms to bundle technologies together.
Paul Boucherle, Principal, Matterhorn Consulting
Access control solutions will continue to move toward mobile apps and credentials due to ease of use, cost and security. SaaS will grow in the cybersecurity world with new offerings that scale to SMB customers. Cloud storage is getting cheaper, faster and an easier management tool.
The most important change for both residential and commercial will be 5G, which enables everything IoT that needs bandwidth, speed and flexibility where the device is installed. The 5G promise will support early adopter systems integrators' growth by delivering technology products, denser network infrastructure installations and managed service opportunities down to a component level. This technology will remove installation/coverage guesswork and will help minimize poor system performance.
2020: Security Markets
Joe Byron, V.P. of Sales, Americas, MOBOTIX
Education and campuses have so much to gain from AI and IoT technologies. This is not only because of the fear of gun violence and tragedies, but also improving the overall learning experience. Classrooms are becoming increasingly "smarter" with the use of other IoT devices like smartboards and tablets for every student. When you can plug your video surveillance solution or access control into the equation, it can help teachers ensure they're providing a safe and efficient learning space without being intrusive.
Healthcare will always have a unique line to walk with juggling data privacy, HIPAA and video surveillance, but hospitals and assisted-living centers that are utilizing analytics without over-stepping boundaries can give insight to when a patient has fallen or been out of bed too long.
We will see a continuing interest and awareness for the connected smart home. With eroding margins in the residential security sector, there's more universal appeal inherent in IoT devices and technologies that can form powerful ecosystems. With breakthroughs in wearables, better voice control, superior HD cameras, AI-enabled robot butlers, drones and so on, the value proposition of connected home services becomes much more attractive to consumers.
In addition to a higher RMR rate, customers find their security provider's services more useful and relevant, making the accounts not only more attrition-proof but also more valuable to company equity.
Daniel Gundlach, V.P. of Security, FLIR Systems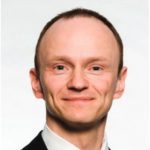 In the municipal sector, metropolises are transitioning from safe cities to smart cities in response to the demand for more intelligent, connected systems. At FLIR, our enterprise-class video solutions have seen strong adoption in the safe city market for years. Now, our product research, releases and innovation are moving toward building a smart ecosystem of sensors designed for the connected city.
Also, the critical infrastructure market continues to see increased spending on security projects that need premium, durable solutions designed for harsh environments and 24-hour operation. Catalysts for growth in this sector include new regulations, which are creating opportunities for new applications such as datacenter protection.
2020: Business & Operations
Richard Ginsburg, President & CEO, Alert 360
With unemployment at 50-year lows, competition for talent will remain fierce as will employee retention. Companies must be agile and responsive to employee needs. Our company, for example, was voted one of the best places to work in Oklahoma four years in a row. Recognition like this is critical to an employee deciding to join or stay with your company.
Also, attrition is a challenging issue for just about any company in the industry. Competition with multiple other recurring home services is one pressure point. The other is the continuing problem of deceptive sales tactics. Larger companies will need to continue to be defensive and offensive in battling these unfortunate tactics that tarnish the industry. Our company, for example, takes aggressive legal action against these tactics and has an entire department dedicated to protecting our customers from deceptive sales.
Matt Fidler, V.P. Customer Exp., Guardian Protection
More than ever, customers are knowledgeable about what they should expect from their security and smart home equipment. The ongoing growth of new self-serve providers and the proliferation of customer review websites have helped to create this change and it has had an accompanying negative impact on attrition.
The resulting challenge for us is that we must be able to deliver a quality experience at every point in the journey so that we can be better assured of lifelong customers. It presents an opportunity for us to better listen to our customers at every touchpoint. Proactive calling, actionable surveys, well-trained techs and memorable engagement in every channel from in-home interaction to social media responsiveness, will be the new status quo for keeping attrition under control.
2020: Security Industry
Celia Besore, E.D., The Monitoring Association (TMA)
A lot of the traditional players in 2020 will be challenged to react to both a reduction of financial options, such as tighter access to expansion funding, and the 3G sunset, which will lead some companies to decide whether they want to continue doing business or exit the industry. A positive is that the insurance industry has taken a stronger interest with the security industry, both through partnerships and acquisitions.
Also, the need for standards will grow as the products and services offered become more diverse and issues of data privacy are considered over convenience to assist in the monitoring process.
Charles Durant, Managing Director, Sandra Jones and Co.
Barring a significant economic downturn, 2020 should see continued robust M&A activity in the physical security industry. While valuations are arguably at all-time highs, buy-side demand remains very strong, especially from private equity. PE-funded acquisitions have soared to the highest level since the lead-up to the global financial crisis.
And there's no end in sight as companies chase investment opportunities for a record amount of unspent cash that totals almost $2.5 trillion. These financial buyers are providing strong competition to established strategic buyers for deals. One prominent example is Convergint Technologies.
Clint Choate, Director – Security Market, SnapAV
The democratization of traditional security is expected to accelerate. Disruptive direct-to-consumer solutions will force dealers to rethink their offerings and business models. Many are looking to leverage the smart home to prop up service revenues through value-added services, as well as increase customer retention over the long term.
Instead of "bracing" for DIY we should "embrace" it in order to drive continued growth for our industry. Add more incremental value for the RMR.
Chuck Wilson, E.D., National Systems Contractors Association (NSCA)
Certainly M&A activity will remain very active. The low interest rates have made it very compelling to use debt to fund strategic acquisitions. If our industry maintains the high return on asset ratios, strong earnings and impressive growth trends, we will remain a target for debt-based consolidation.
Another big issue we must watch is regulations and licensure changes. We find ourselves competing for business with adjacent industries more than ever as our end points become a network device. Several industry sectors want to compete for control of that network and the attached devices.
Carey Boethel, President, Allied Universal Technology Services
For security dealers, I see an underperforming trend with flat to negative growth. DIY will continue to take hold, and there will be softened M&A with relatively few new players due to depressed valuation multiples. Attrition will continue to be most critical KPI. For systems integrators, on the other hand, I foresee 5%-7% organic growth, with an increasing focus on Cloud-enabled RMR. There will also be continued consolidation in small to medium-sized providers.
For monitored services providers, I anticipate an outperforming trend. There will be 15%-20% growth in nonalarm monitoring applications such as hosted/managed access control and video surveillance, and GSOCaaS [global security operations center as a service]. However, there will be little to no growth in conventional alarm monitoring. Meanwhile, manufacturers and distributors will realize 5%-7% growth.
Peter Giacalone, Principal, Giacalone Associates
Regarding security dealers and integrators, those who pay attention and focus on the right markets will see great growth. This may mean departing from some traditional behaviors and habits. Those with their head in the sand who don't stay technologically relevant may have a rude awakening. They must become true pros in every aspect of technologies including cybersecurity, as threat levels continue to increase with every IoT device installed.
For monitored services providers, the larger players are really separating themselves with technology and account base size as smaller players struggle to compete. Some of these players are left competing on price only to find themselves unable to support that to which they have committed. On the other hand, some of the mega centers are not only providing better service but able to do so at a more competitive price. We'll likely see contraction here the next few years.
For product suppliers, competing gets tougher as the technology gets more sophisticated. Dealers need to work smart to separate the innovators from imitators, especially when evaluating imported goods. They may all look great but, unfortunately, looks can be deceiving. Distributors need to continue to step up their value-added benefits, as competing on price alone is a killer.
Kirk MacDowell, Principal, MacGuard Security Advisors
Security dealers will continue to face pricing pressures from large DIY companies, but I am counseling my clients to offer more, charge more and create clients for life. We do this by offering the Technology Exchange Program (TEP). The client purchases once, the dealer or integrator charges a set amount each month in addition to the RMR to upgrade technology, like a panel or touchscreen, once it is no longer cutting edge. This keeps the clients loyal to the dealers and prevents the panel from being taken over. Additionally we'll see more residential systems financed with more devices added.
For monitored services providers, we'll see more services provided such as entire home "integrity" monitoring that will encompass intrusion, cyberattacks, etc. Monitoring on demand will be offered, but at the end of the day dealers will be able to hold onto to traditional monitoring if the clients see the validity. On the suppliers side, dealers and integrators will need to watch them carefully and only choose those that will be a true partner. They must be leery of manufacturers tempted to enter the installation area to compete with them. Distribution will continue to consolidate and I expect Amazon to become a valid vendor with complete boutique packaging for the security industry.